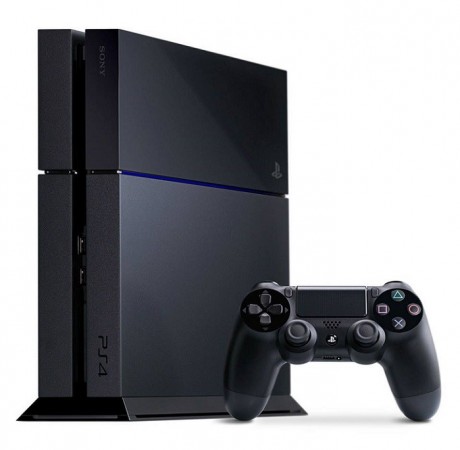 Indian gaming enthusiasts and fans can soon lay their hands upon Sony's newest next-generation video game console, the PlayStation 4. Its midnight launch at Landmark stores across India on Sunday night, 5 January has been confirmed.
PlayStation 4 is all set to have new Indian customers on 6 January when it will be released for people who have pre-ordered it and others who want to buy it off the shelf at Landmark stores across India. This new gaming console costs ₹ 39,990. The PlayStation Eye motion-sensing camera and extra controller will cost ₹ 4,990 each.
People who have pre-ordered the console had to pay an advance of ₹ 1,499. However, all the online deliveries will be free of charge.
Indian fans had to wait for nearly a month and half after it was released in North America on 15 November 2013. The Indian release date for the console was announced only last month and it was also available for pre-ordering at online retailer website, Snapdeal, soon after.
The first three customers queuing up at the Landmark store will be getting a special Steel plaque from the outlet. And some lucky people might chance upon earning ₹ 500 extra for trading in a PlayStation 3 game for PlayStation 4 software, The Indian Express reported.
The box will contain the console with 500 GB hard drive, 1 mono headset in earbud format, power cable, micro-USB cable, 1 DualShock 4 controller and an HDMI cable.
It also must be noted that the pricing of the Indian console is the highest when compared with other countries barring Brazil. It costs $400 (₹ 25,000) in the US, €400 (₹ 35,000) in Europe, SGD 639 (₹ 32,000) in Singapore and HKD 3,380 (₹ 27,000) in Hong Kong, Financial Express reported.
Landmark Stores are located at Iscon Mega Mall in Ahmedabad; Forum Mall and Orion Mall in Bangalore; Ampa Skywalk, Spencer Plaza, Citi Centre, Apex Plaza, IT Park, Residency Towers in Chennai; KMC Retail Mall and Banjara Hills in Hyderabad; Westend Mall in Lucknow; Infiniti Mall, Palladium Mall, Inorbit Mall and Chatrapati Shivaji International Airport in Mumbai; Ambience Mall in New Delhi; DLF Grand Mall in Gurgaon; SGS Mall and Phoenix Market City in Pune and finally at Monalisa Centrum in Vadodara.

Xbox One Available for Pre-Order
Close on the heels of PlayStation 4 release, Microsoft's next-generation video game console, Xbox One has been made available for pre-ordering in India through Snapdeal where it has been listed. The console will be costing a whooping ₹ 55,000 with expected launch in March 2014.
Xbox One was released on 22 November in North America and other European countries.