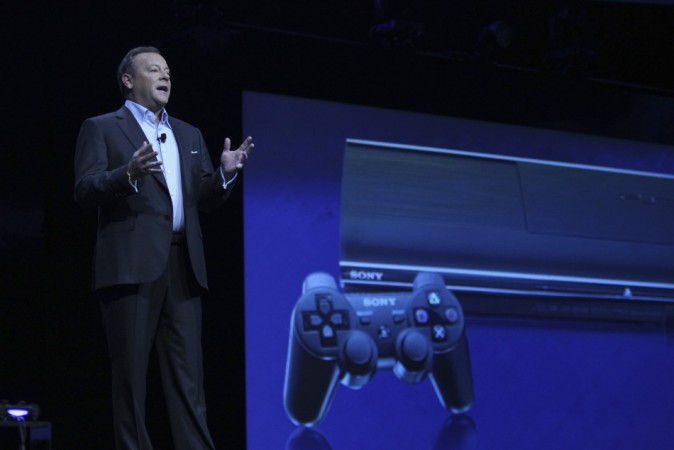 Sony Corp, which is gearing up to unveil the much-anticipated PlayStation 4, has removed the Eye Camera feature from the console bundle to cut losses. The company has also said that it will not provide support for 4K content, PlayTV and Bluetooth headset for chats.
PlayStation 4's head designer Tetsu Sumii has said that Sony's next-generation video game console will change the brand image of PlayStation. "I think the PlayStation brand image needs to be changed a little bit, as it's a new console, and we have to show what we're pointing towards for the future. So I thought it should be one of the most smart, cool, and intelligent products from Sony. Not just from Sony Computer Entertainment, but the company as a whole," he said, CVG reported.
Removal of Eye Camera
Eye Camera, Sony's motion and voice-sensing peripheral similar to Microsoft's Kinect, will not be part of the PlayStation 4 bundle. In an interview with Business Spectator, Sony had to dismiss its plans to include the camera due to price considerations, with its strategic positioning of having the console priced $100 less than Xbox One. The company could not afford any loss.
"The vast majority of the audience that we speak to tells us that their primary wish is for the full controller interface and there's not necessarily a huge emphasis being placed on camera interaction," said Andrew House, president, Sony Computer Entertainment.
House asserted that PlayStation 4 Eye Camera might be a part of the hardware bundle in the future.
PlayStation 4's Pre-Orders Touch 1.5 Million
Analysts predicted that the worldwide pre-orders for PlayStation 4 consoles might have risen to 1.5 million. This will mean Sony's console will be selling more units than its rival Xbox One, during the upcoming holiday season.
The prediction takes into account factors like Kinect requirements, DRM policy and $100 in savings for PlayStation 4.
"The only thing they're [Sony] going to have problems with is supply disruption. That million pre-orders that they talked about, which I understand now is up to 1.5 million, that's a lot of consoles. That tells you there's not going to be a lot of boxes behind the first 1.5 million and so I think you're going to have some supply shortages. And I think, to the extent that there is a shortage, that's a potential customer who says 'I'm getting an Xbox One because that's great too,'" said Michael Pachter, analyst at Wedbush Morgan, in an episode of Bonus Round.
Currently No Support for 4K Content and PlayTV
House in his interview to Business Spectator declined to rule out the prospect of having 'Ultra HD' 4K video content support for PlayStation 4. He added that there are currently no plans to include it in the console. "While PlayTV was certainly successful in certain markets, I'm not sure that it saw enough of an uptake to say that it's a mandatory thing that we want to have in all of our devices," said House.
"We haven't ruled it out, but it's highly dependent on the broadcast TV market and also user preferences. There are lots of alternatives in terms of devices that carry a TV tuner."
PlayStation 4 Will Not Support Bluetooth Headsets for Chat during Launch
Sony has confirmed that Bluetooth-based headsets for chat will not be a possibility in PlayStation 4 but if there is a headset that depends on USB, then players may eventually use them but in the future, Game Informer reported.
It also said that even with Sony-branded PULSE headsets, players have to wait until the company releases a system update after the launch of the console.
PlayStation 4 will be rolled out with a mono headset. There have been headset compatibility issues with Xbox One too.
Sony Issues Statement Regarding Labor Exploitation Claims at Foxconn
Sony has dismissed reports about Foxconn allegedly forcing engineering students from China's Xi'an Institute of Technology to work on the assembly line of PlayStation 4 or otherwise lose course credits that will not allow them to graduate.
"The Sony Group established the Sony Supplier Code of Conduct in June 2005 with the expectation of every supplier agreeing and adhering to the policies of the Sony Group in complying with all applicable laws, work ethics, labour conditions, and respect for human rights, environmental conservation and health & safety. We understand Foxconn fully comprehend and comply with this Sony Supplier Code of Conduct," Sony said in a statement to CVG.
Release Dates and Pricing
PlayStation 4 will release in North America on 15 November, Europe on 29 November, South East Asia region in December and is set for 2013 fourth quadrant release in India.
The console will be priced at $399/£349 /€399.