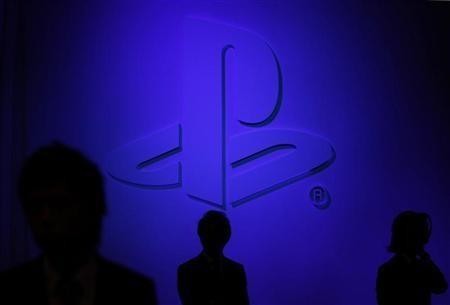 Sony's next-generation video game console, PlayStation 4, managed to secure more than a million in sales figures on its first day of launch. But the excitement was bogged down by issues such as the console getting bricked, overlapping of the user interface (UI) and other hardware concerns.
Sony has been trying to fix most of the issues by rolling out firmware updates. The company has made a list of the most common errors and also elaborated on them while suggesting a few workaround methods.
The list covers some of the 'common errors' in the list.
Sony launched its console on 15 November in North America and its European release is slated for 29 November. The launch of PlayStation 4 unleashed what has been defined as the "console wars", with Microsoft releasing its video Xbox One on 22 November. Both PlayStation 4 and Xbox One are beset with issues.
Listed below are the 'common errors in PlayStation 4 that Sony posted on its PlayStation Support Page:
CE-33179-3: Application is not found. Suggested Action - Retry after the installation is completed. Installation of Add-Ons fails until the installation of application installation is complete.
CE-33991-5: Get the status of the non HTTP_GET_200 in Internet connection. Suggested Action - Retry Internet Connection test.
CE-34788-0: This update file cannot be used. Connect a USB storage device that contains an update file for reinstallation for version 1.50 or later. Suggested Action - Delete the Update file from the USB storage device, and replace it with the update for reinstallation found from this page.
CE-34878-0: Application has crashed. Suggested Action - Restart the application in the content area.
NW-31484-0: DNS server not specified. Suggested Action - Restart the PS4 system.
NW-31367-0: Could not open wireless device. Suggested Action - Restart the PS4 system.
NW-31453-6: Delayed server response. Suggested Action - Try Internet connection test at [Settings] > [Network] > [Test Internet Connection]. Check that the internet status is valid.
NW-31194-8: Connection was reset. Suggested Action - Restart the PS4 system.
E-8200002E: The credit card information is not valid. Suggested Action - Remove credit card from account, and then re-enter the credit card information. Refer to Add / Remove Billing Information.
E-82000102: Server returned "Unknown Error." Suggested Action - Try again. If the error happens on PS Store, close the store and retry. If the error persists, exit store and Sign-out and Sign-in to PSN at [Settings] > [PSN].