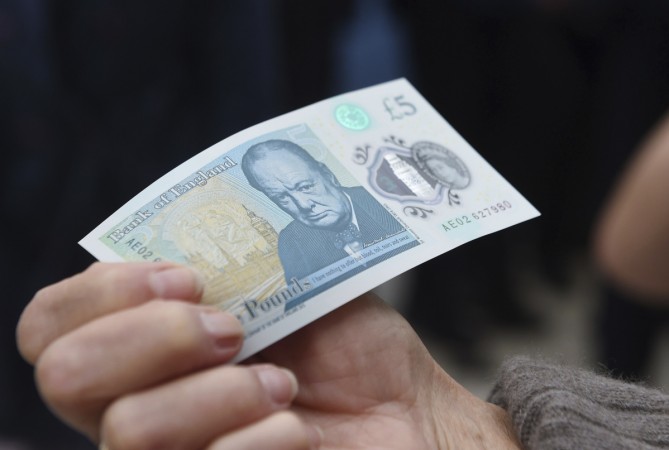 If the Reserve Bank of India's (RBI) programme becomes a reality, India could see plastic currency notes in select cities, instead of the paper notes currently in circulation. The project entailing printing of about 1 billion notes of Rs 10 denomination has been taken up by two state-run units.
The programme was referred to it the RBI's annual report for the financial year ended June 2016.
"A billion pieces of banknotes in denomination of Rs 10 were to be printed on all available plastic substrates and issued to the public in five cities having different climatic zones, viz., Kochi, Mysuru, Shimla, Jaipur and Bhubaneswar, on a field trial basis.
"The Bharatiya Reserve Bank Note Mudran Private Limited (BRBNMPL) and the Security Printing and Minting Corporation of India Limited (SPMCIL) have taken up this project," the report said in the chapter on currency management.
Plastic notes have a longer shelf life, are clean and more secure from a counterfeiting point of view, according to experts.
"We found that bacteria found on human hands are less capable of sticking to plastic banknotes compared to the old cotton-based UK pound notes; the linen-cotton mix based American dollar notes; and the washi paper-based Japanese Yen notes," Professor Frank Vrieskoop, who led the research at Harper Adams University in Shropshire, was quoted as saying by The Sun.
Plastic currency notes are in circulation in about 30 countries. "Cotton-linen notes are only used in America and washi is only in Japan," he told the publication.
Some of the countries with plastic currency notes include Australia, Singapore, Indonesia, the UK Malaysia and Canada.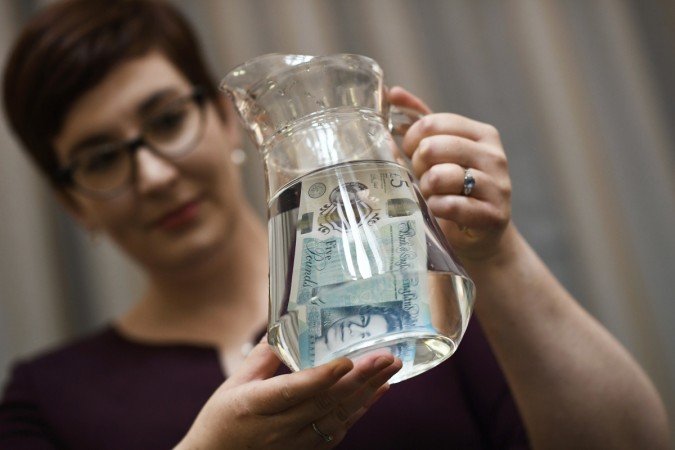 India's tryst with plastic currency notes
In the case of India, the suppliers were apparently finalised by the RBI a few months ago, according to a report in The Telegraph.
"The secretive BRBNMPL, a wholly owned subsidiary of the RBI, that prints notes has selected four entities — UK-based De La Rue, Australia's Innovia, Munich-based Giesecke & Devrient and Swiss company Landquart - to supply three kinds of plastic notes.
"One type of notes is purely polymer, which is popular in Southeast Asia and Australia, and has now been introduced in the UK and Canada. The other two types are of composite nature - plastic-paper notes on plastic and paper-plastic notes on paper," the daily had reported.
With the Modi government's professed aim of sucking out fake currencies that pose a threat not only to the financial system but also its internal security, plastic notes are bound a become a reality, sooner than later.
Giesecke & Devrient (G&D) India Pvt. Ltd. is a wholly owned subsidiary of Giesecke & Devrient GmbH and was registered in India in 2001.
"The company's 800 employees are spread across its corporate office in Gurgaon, Mobile Security office in Mumbai, Smart Card Personalization Bureau in Chennai, Research Centres in Pune and Gurgaon and Service Centres Pan-India. The company's machine portfolio encompasses every stage of the cash cycle, from printing plants to the Reserve Bank and from commercial bank currency chests and bank branches to retail, spreading G&D's reach into every corner of the Indian subcontinent (including Bangladesh and Nepal)," says its website.
De La Rue
The London-based company claims to have three lines of business, of which one is cash supply chain solutions. "
"We design, integrate, manufacture and deliver banknotes, banknote paper, polymer and security features to our customers around the world to ensure their currency is secured against the threat of counterfeit and fraud.
Our integrated banknote solutions provide governments, central banks and state manufacturing with the surety they need to ensure the authenticity and lifetime of banknotes, control over the production, circulation, management and destruction of banknotes, and an in-depth understanding of how cash moves around their economy," says its website.
The company is reportedly "the source of at the source of the fake currency economy" according to an indian publication.
In 2011, the RBI decided not to award contracts to the British banknote printer, according to Reuters. The RBI was a key customer for De La Rue, the agency reported, citing sources.