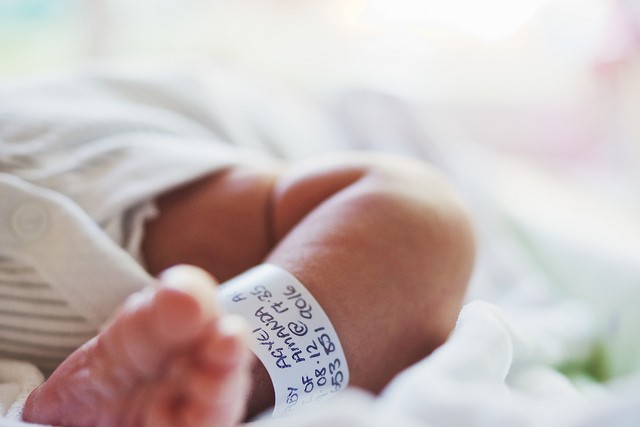 In a rare occurence, a 'plastic baby' girl who looks like a rubber doll with wax and glowing skin, was recently born in Amritsar, India.

Doctors at the Guru Nanak Dev Medical College and Hospital, where the baby was born, said the baby's eyes and lips are red hot, and her mother, who belongs to Amritsar's Rajasansi area, finds it difficult to feed her.
A doctor at the hospital, where the baby was brought last Friday, said that the baby tends to cry the moment when somebody touches her.
Scientifically, babies born with such disorders are called collodion babies, who have extra layer of skin, which will be shedded like reptile scales. They are also known as plastic babies. Only one out of six lakh newborns have such disorders.
"This is a kind of genetic disorder. It is due to mutation of certain genes and is usually an autosomal recessive, congenital ichthyosis (scaly skin condition)," Dr M. S. Pannu, Head, Department of Paediatrics at the hospital said, after examining the baby.
Amritsar woman gives birth to a plastic baby http://t.co/fZeNidqJXX pic.twitter.com/GfyO1JiLNG

— India Today (@IndiaToday) May 11, 2015
Due to this genetic disorder, babies might lose fluid and heat from their body through the extra layer of their skin, leading to hypothermia and dehydration, apart from many other skin infections and diseases.
A baby with similar disorder was earlier born in Amritsar in 2014 and died within three days of birth.