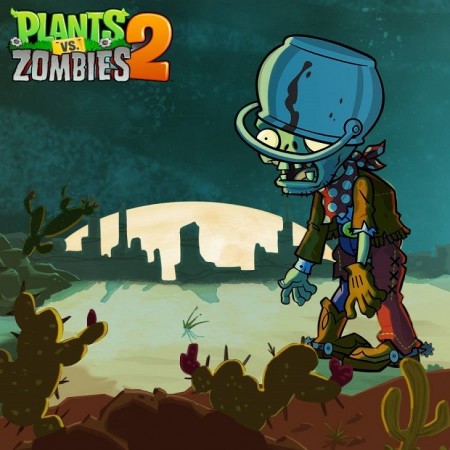 Plants vs. Zombies 2, the popular tower defense game from PopCap Games is now available on Android worldwide. The free-to-play game was released via Google Play bringing the game to a larger audience.
Plants vs. Zombies 2 is a sequel for 2009's Plants vs. Zombies, released in August for iOS devices. It was later soft launched on Android for countries like China, Australia and New Zealand in early October. The company had promised to make a global release shortly and it has kept that promise.
Plants vs. Zombies 2 supports in-app purchasing of coins so that the players can use the power up abilities. Players who start the game will be given the option to start it with a tutorial and are later given the option to skip it and continue their battles against the zombies, first in Ancient Egypt then to Pirate Seas and later to Wild West. PopCap has also suggested in-game that it will be adding another level called the Far Future.
The game has been given thumbs up by critics and players and has seen over 25 million downloads, according to PopCap blog post.
Android Requirements:
Plants vs. Zombies 2 will need Android OS version 2.3 (Gingerbread) or newer; a minimum of 1 GB of RAM and an ARMv7 1.0 GHz or better.
"Great Game At last Plants vs Zombies 2 is on Android, I loved the first game loads and this one is great as well , fun and addictive, great to have a new Plants vs Zombies game. Good stuff, highly recommend," said David Brooks, a gamer on the Google Play website.
Readers can download the Plants vs. Zombies 2 here for Android.
Plants vs. Zombies paid version can be downloaded here.
(YouTube Courtesy: PlantsVsZombies)

(YouTube Courtesy: PlantsVsZombies)

(YouTube Courtesy: PlantsVsZombies)