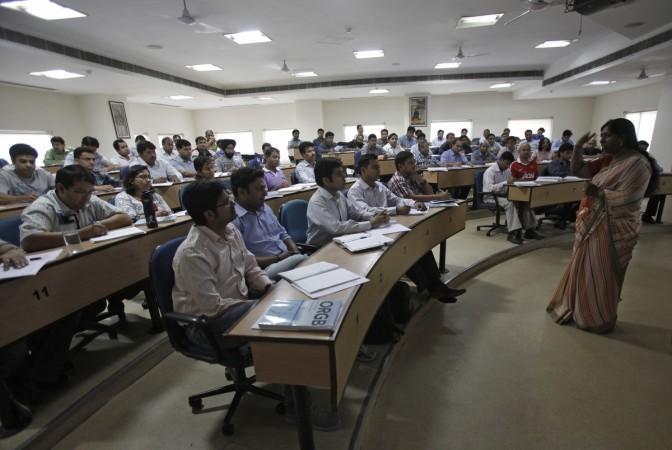 It is no myth that some of the brilliant brains in India are graduates from top business schools who've landed in high-rewarding corporate jobs. However, apart from learning about management, finance, economics, and marketing, business students now have to learn about something quite different from what they might expect.
The new curriculum plans to include subjects about the Vedas, the Mahabharata, the Bible and the Quran to groom India's future business leaders and to instill 'good values'. A new course on Indian ethics and concepts prepared by the All India Council for Technical Education (AICTE) also focuses on Kautilya's Arthashastra, an ancient text that describes statecraft, military strategy, and economic policies.
The Gurukul system that is set to take its own place in the business school curriculum will have religious texts as the course outline claims that several scams in Indian business sector could have been avoided had there been 'good values' included in the business curriculum.
As per reports on Hindustan Times, the course outline says "The scandals of Satyam, NSEL crisis, Sahara fiasco, and increasing trend of wilful loan defaulters to banks, huge deposits made by a few business firms/individuals during demonetization expose the weak foundations of ethics and values in Indian business scenarios."
The curriculum, however, does not apply to Indian Institute of Management (IIM) students. The revised curriculum will be applicable to other top business schools for students who want to pursue a master's degree and postgraduate diplomas in business management.
The future CEOs, CFOs and CMDs are set to learn the mandatory course called 'Indian ethos and business ethics' which will be implemented this year. Management lessons will no longer primarily focus on just old business textbooks. Rather, it will also feature the Hindu concept of Karma, a term used for the spiritual principle of cause and effect. In simple terms, karma refers to what an individual does in the present will affect his future.