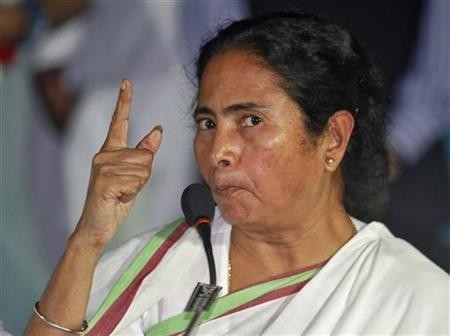 Maharashtra Chief Minister Devendra Fadnavis on Sunday said the ministers' decision to skip the meeting on restructuring of the Planning Commission is against the nation's interest.
"Why they are doing this, only they would know. Whatever the reason, I feel the Prime Minister's meet is a very important one, and skipping it is against the interest of the nation," IBNlive quoted Fadnavis as saying.
Prime Minister Narendra Modi has called all the Chief Ministers for a meeting to share their opinions on restricting the role and scope of the new body that will replace the Planning Commission.
The meeting has been organised at Modi's official residence 7 Race Course Road in Delhi on Sunday.
"I have convened a meeting of Chief Ministers on December 7. We will have a detailed discussion with them. In the Planning Commission also there had been discussions earlier on how to bring it in tune with the changing times. Taking all these aspects into consideration, plans are afoot towards a new shape (of the plan panel)," Daily News & Analysis quoted Modi as saying during the question hour session in Lok Sabha on Saturday.
However, West Bengal Chief Minister Mamata Banerjee and Jammu & Kashmir CM Omar Abdullah will not be attending the meet.
On behalf of Banerjee, state Finance Minister Amit Mitra will attend the meeting. While Banerjee has given no official reason for her absence, Abdullah will be missing the meeting because of the ongoing polls in the state.
The Bengal CM reportedly has prior engagements for Sunday and the days that follow. This reason has however been dismissed by BJP spokesperson Sambit Patra who said no other engagements hold the same importance as the Planning Commission meeting does.
It is highly irresponsible behaviour [sic] of the Chief Minister of West Bengal Mamata Banerjee, when she says that she did not want to come for the meetings of chief ministers tomorrow to be held in Delhi. She says that she has certain engagements which were decided previously," Patra told ANI.
"Miss Mamataji, no other engagement has more importance than the priority of India. You can hold every other engagement to the second tier, but you cannot hold India's priority on the second tier. So you should come and attend the meeting," he added.
In the meeting presided over by the PM on Sunday the ministers will decide on the restructuring of the new commission, which will be a "small core team of knowledge experts." However PM Modi will monitor and evaluate the body.
According to IBNLive sources, the new Planning Commission will be the think tank" and will provide consultancy services to both Centre and the state under the supervision of the PM.