Although Apple is launching the new bezel-less, OLED-equipped iPhone X on November 3, with pre-orders commencing on October 27, the company is unlikely to meet the demand for the device until next year, making it extremely difficult for potential buyers to get their hands on the phone initially, according to a reliable Apple analyst.
Ming-Chi Kuo of KGI Securities said in his latest research note that complete supply-demand equilibrium for the iPhone X won't be achieved until at least the first half of 2018 due to serious supply constraints. If turns out to be accurate, customers will have to wait for longer than usual for the 10th anniversary iPhone to be shipped.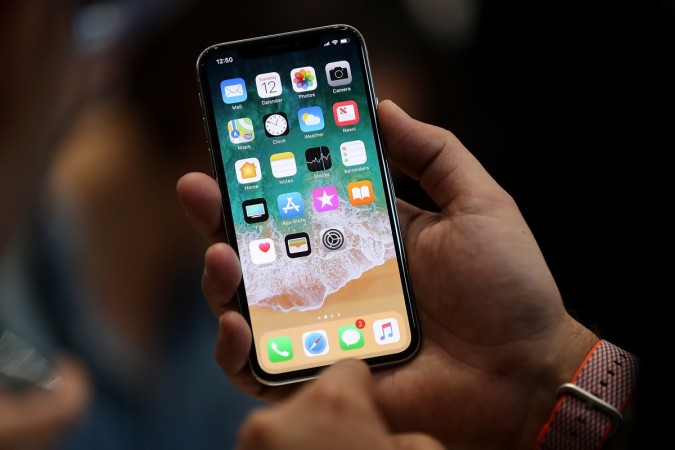 "We believe the fullscreen design and facial recognition features will drive replacement demand for the iPhone X. However, due to supply constraints, we expect market demand won't be fully met before 1H18. We revise down our forecast for 2017F iPhone X shipments from 45-50 million to around 40 million units, but we therefore revise up our 2018 iPhone X shipment estimate to 80-90 million units," Kuo said in his note, obtained by Mac Rumours.
The analyst also added that Apple's move to delay the iPhone X pre-order and shipping date is likely because the company wants to prevent the cannibalization of the iPhone 8 and iPhone 8 Plus sales. Pre-orders for both these phones, moderate upgrades to last year's iPhone 7 models, went live at 12:01 a.m. Pacific Time on Friday. The phone will be released on September 22.
Apple's revenue guidance for the current quarter is between $49 billion and $52 billion, suggesting that the company expects to sell a lot of iPhone 8 and iPhone 8 Plus models. Therefore, it makes sense for the Cupertino-based tech giant to have only the committed iPhone X buyers waiting for the device unit October.
The iPhone X will be available in two variants – one with 64GB and another with 256GB. The base model costs $999 internationally and Rs. 89,000 in India. The higher-end variant, on the other hand, will cost $1,149 in the US and Rs 1,02,000 in India.