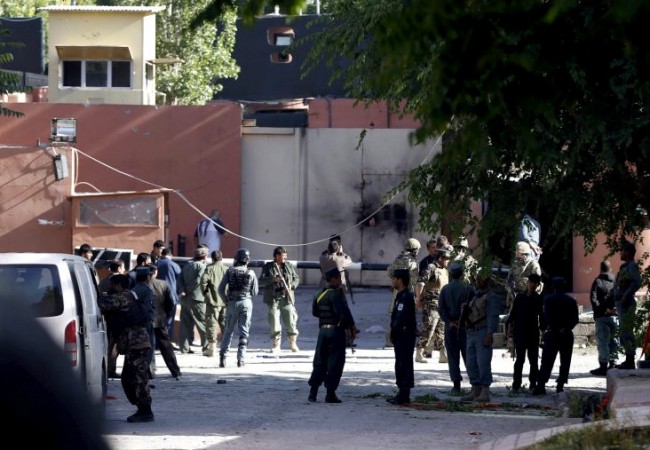 A report by the Afghan spy agency has claimed that the 13 May attack in Kabul to kill the Indian Ambassador to Afghanistan was plotted in Pakistan.
The Afghan spy agency, National Directorate of Security (NDS), released a statement on Wednesday that two arrested in connection to the Kabul guesthouse attack have revealed that a Haqqani Network commander in Pakistan has planned to assassinate the Indian ambassador.
During the interrogation, the arrested Haqqani Network militants said that Qari Abdullah, a Haqqani commander, hatched the plan to attack Indians at Kabul's Park Palace guesthouse.
The Haqqani leader chalked out the plan in Peshawar, Hindustan Times reported. The NDS report also noted that a Pakistani operative identified as Idris had come to Afghanistan to carry out the attack.
Idris was neutralised along with three other gunmen, who attacked the guesthouse, armed with assault rifles and a grenade launcher, Reuters had reported.
In the Kabul guesthouse attack, 14 people, including four Indians, were killed. The seven-hour-long siege at the guesthouse was reportedly carried out to kill Indian ambassador to Afghanistan, Amar Sinha.
Afghanisation, since the beginning, had maintained that it was a politically motivated attack. Recently, Sinha revealed to NDTV that the Taliban gunmen specifically targeted Indians inside the guesthouse.
"This is what makes me believe that this was targeted. Most of the Indians who were there were killed in their rooms. They were killed in cold blood, at point blank range, while many of the others, the foreigners who were killed, died in the restaurant. There is a distinction," Sinha told NDTV.