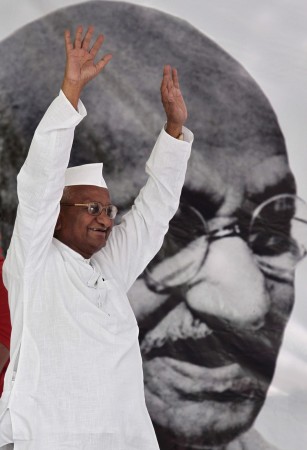 Ralegan Siddhi, the village of Anna Hazare, the Gandhian who has been leading an anti-corruption movement in India, is now going to become a tourist attraction in Maharashtra.
Maharashtra Tourism Development Corporation (MTDC) has decided to add some native places of some of the social activists in the state to its list of tourist places. Apart from Relegan Siddhi, five more such places popularized by social activists will be added to the list of places of interest in Maharashtra.
"We have identified six places connected with social activists in the state and have received their consent to allow tourists to see the villages and facilities that they have created for the welfare of the people. An expression of interest will be floated to identify an operator to conduct the tour. They will finalise the itinerary. The tours are expected to be started in three months," The Times of India quoted Kishori Gadre, General Manager of MTDC.
Relegan Siddhi is the ancestral village of Hazare, situated in Pamer taluk of Ahmednagar district. It is 230km away from Mumbai.
Vigyan Ashram - a rural education project set up by Dr SS Kalbag, Sindhutai Sabkar's orphanage project in Pune, Hiware Bazar village developed by Popatrao Baguji Pawar and ashrams set up by Baba Amte and Vinoba Bhave are the other five places MTDC is going to add on to its tourist map.
MTDC intends to attract more tourists, especially from Maharashtra. Apart from promoting the activists' places, it is also planning to promote more caves, including the world famous Ajanta Caves. According to the Corporation, Maharashtra has 80 percent of India's caves. Even 80 percent of the migratory birds in India visit Maharashtra and the state tourism department is going to develop such bird sanctuaries into attractive tourism destinations.