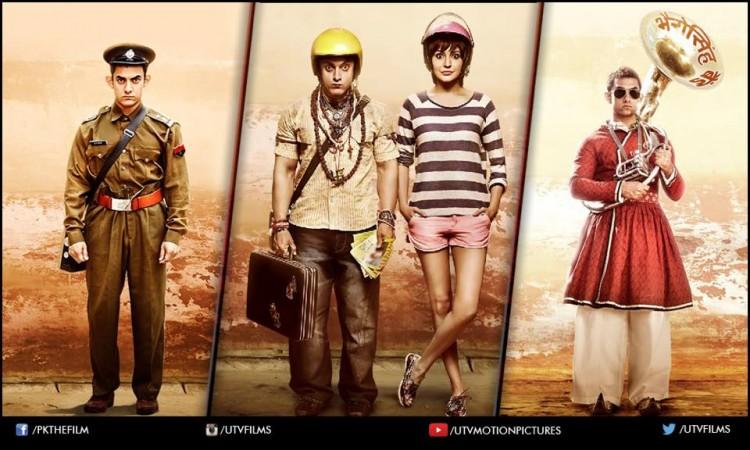 In spite of controversies and protests in various parts of the country, Aamir Khan's latest release "PK" has been exempted from tax in Uttar Pradesh, Chief Minister Akhilesh Yadav announced on Wednesday. He even said that it is a "very nice" film.
Following the footsteps of the UP government, Bihar CM Jitan Ram Manjhi has also made "PK" a tax free film in the state on Thursday, after CM Nitish Kumar's advice.
"Our leader Nitish Kumar advised us to exempt 'PK' from tax. We have decided to make it tax free to ensure that the poorest of the poor can watch the film that exposes the superstition and fraud taking place in the name of religion," Manjhi told the media at his official residence.
Meanwhile, Yadav, who watched the film on Tuesday, made the announcement at his official residence on Wednesday and asked the media persons also to watch it.
The Chief Minister also criticised religious outfits for protesting the film, who claim that it hurts the sentiments of many people.
"I regret not watching the film earlier as I was busy with other engagements," he added, according to IANS.
Meanwhile, the ruling Bharatiya Janata Party attacked at Yadav, adding that he is trying to provoke certain groups by his latest announcement.
"Any government should try and douse protests. Here, the chief minister himself is becoming a party to the controversy," said BJP state spokesman Vijay Bahadur Pathak.