Aamir Khan, the man who created the ₹100-crore and ₹200-crore clubs in Bollywood, is heading towards launching the 300-crore club with his latest outing "PK". The Bollywood movie is also getting ready to become the highest grossing film in India.
The total nett collection of "PK" stands at ₹278.87 crore in just two weeks. It is now getting ready to beat the record of Aamir Khan's previous movie "Dhoom 3", which had raked in ₹282.80 crore nett and grossed ₹367.64 crore in India.
The remarkable journey of Aamir Khan's movie at the box office is that the movie did not make big noise on the release day or in the first weekend. But shattered records one after the other through its consistent performance during the weekdays.
While big movies, after getting a rocking start at collection centre, usually fizzle out by the end of first week, "PK" has stood different by drawing good number of audience even after two weeks. "PK" had opened to ₹26.63 crore on the release day and made about ₹96 crores in the first weekend in India. The Hindi movie had ended its first week by raking in ₹183.09.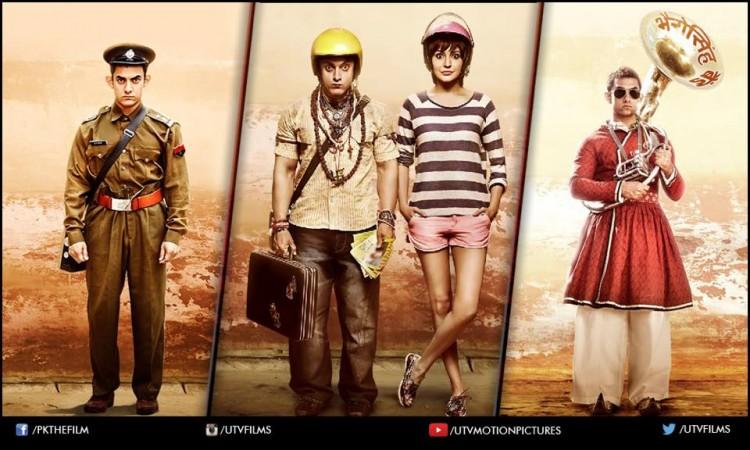 In its second week. PK has earned ₹95.78 to take its total tally to ₹278.87. The underlining part of this Aamir Khan's success is the pace in which the film has made so much of business despite facing a lot of protests from various religious groups. So far, the Rajkumar Hirani's flick has grossed above ₹500 crore worldwide.
The biggest advantage "PK" is the benefits that it has got from the Uttar Pradesh and Bihar governments. The movie has got entertainment tax exemption in the Hindi heartland.
In the mean time, "PK" is heading towards the ₹300-crore mark at the box office. It will be another achievement for Aamir Khan, who inaugurated the ₹100-crore club with "Ghajini" in 2008 and the ₹200-crore club with "3 Idiots" in 2009.