Aamir Khan starrer "PK", which is heading towards earning ₹150 crores at collection centres, may have dominated box office worldwide but there is one region that the Bollywood movie could not overpower Tamil movie 'Lingaa'. Well, it is none other than Malaysia.
The Bollywood movie in its first weekend has only earned ₹8.04 lakhs (44,333 MYR). People were curious to see whether "PK" could dominate the Malaysian box office. But the movie could not beat "Lingaa", which made ₹2.26 crore in its first weekend. By the end of its second week, it has earned ₹3.55 crore.
The Bollywood movies does not have a big market in Malaysia and Kollywood movies enjoy good audience due to the Tamil population residing in this part of the world. But Shah Rukh Khan's earlier movie "Happy New Year" was an exception as it had fared well here and managed to make more than ₹1.50 crore here.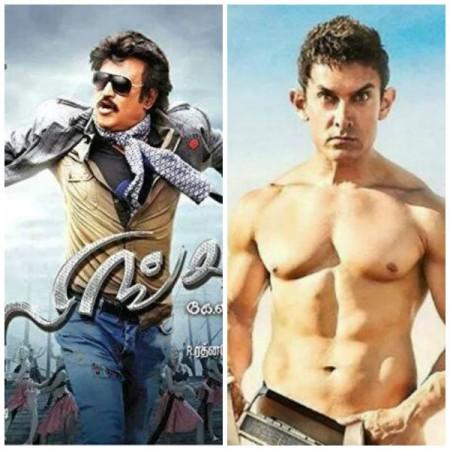 However, traders firmly believe that the performance of Aamir Khan starrer would not improve in Malaysia and "Lingaa" is mostly likely to remain in top position. On the other end, the Tamil movie's performance in other parts of the world has slowed down due to negative reviews. But it is doing decent business in Tamil Nadu.
Meanwhile, "PK" has got a flying start at various other international circuits. The Bollywood film has been released in over 600 screens. It's performance is exceptionally good in North America, Australia and the UK.
"PK" has made ₹47.6 crore from the overseas market in its first weekend. The total worldwide gross stands at ₹124 crore and the movie is likely to break several records in the coming days.
The movie has Aamir Khan and Anushka Sharma playing the lead roles. It is produced and directed Raju Hirani.