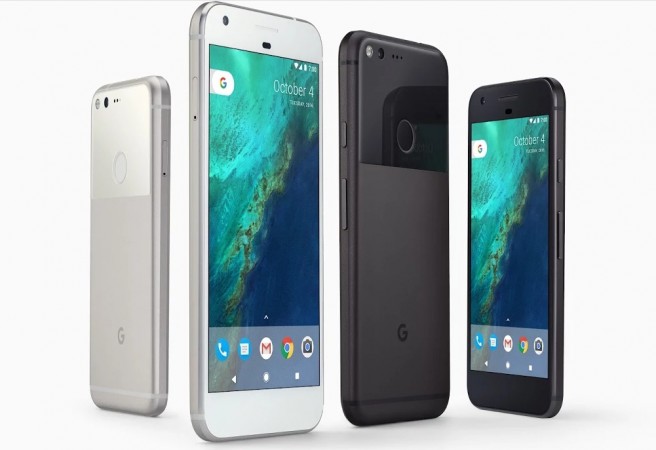 Google put an end to the Nexus-era last year by beginning the reign of its Pixel series. The Pixel and Pixel XL smartphones were lauded for their hardware, design and software, especially the deep AI integration.
Read: Smartphones we simply cannot wait to see in 2017: iPhone 8, Samsung Galaxy X, OnePlus 4
Since Google has taken control of the manufacturing process of its Android smartphone line, there are a lot of expectations from the web giant. The new Pixel series did live up to the expectations of many, but the phones lacked some essentials to compete against the likes of Apple and Samsung.
The year 2017 will be the year for many tech companies to launch their new flagships. Samsung, for instance, will begin the race with its Galaxy S8 around MWC 2017 next month, followed by several other OEMs such as LG, OnePlus and the rest. Apple will finally conclude the year on a high note with the most-anticipated launch of the iPhone 8 series.
Amidst all this, Google will steal some limelight again this year with the successor of Pixel and Pixel XL, and there will be a lot of people waiting to see what Google brings to the table.
First of all, Google will need to consider some serious upgrades to stay on par with its closest rivals in the premium smartphone race. Below are the upgrades worth considering for the Pixel 2....
Waterproofing is essential
With Apple and Samsung offering water- and dust-proofing for their flagships, it is essential Google ups the ante this year with its Pixel 2 smartphones. The Pixel 2 is most likely to offer IPS67 certification, upgrading from IP58, which is only valid for splashes instead of a full dip.
2K display to match rivals
Well, it was surprising to see Google offer a Full HD display on the Pixel while offering 2K resolution for its Pixel XL phone. We would like to see Google make 2K screens standard for the Pixel 2 regardless of the size as most companies are offering it in premium flagships, take Samsung Galaxy S7 series for example.
Dual camera will iron out many pixels
Samsung is still not offering a dual camera setup, but it is likely to bring its best game this year. Apple has already made an example of its iPhone 7 Plus. Now it is up to Google to match its rivals. We strongly hope the Pixel 2 will feature dual camera with advanced imaging capabilities like AR.
VR gaming will be a thing in 2017
Thanks to Qualcomm Snapdragon 835, VR gaming on flagship phones will be a lot easier. Google has an advantage over its rivals with its Daydream View, which offers advanced VR capabilities. We hope to see a second-gen Daydream View headset launch alongside Pixel 2, along with some compatible games this year.
Hardware bump
To round it off, Google will need a stronger spec-sheet. Qualcomm Snapdragon 835 CPU, 6GB RAM (minimum) and a better optimised battery will certainly be a welcome move by Google.