Even as liquor baron Vijay Mallya is facing tough times over cases of unpaid dues, money laundering, and extradition, he seems to be on a high when it comes to his love life. The 62-year-old businessman is set to tie the knot with girlfriend Pinky Lalwani. They have been in a relationship with for the past three years.
This will be Mallya's third marriage. He was earlier married to Sameera Tyabjee and his second wife was Rekha Mallya, his childhood friend. Strangely, he is still legally married to Rekha. He has three children from his marriages – Siddharth, Leanna, and Tanya.
Who is Pinky Lalwani and how did the duo meet?
Lalwani and Mallya met when he hired her as a flight attendant for Kingfisher Airlines in 2011.
They have reportedly been spotted together quite a few times and recently celebrated the third anniversary of their relationship, reported the Indian Express.
Lalwani is also known to be close to Mallya's mother and has been seen with her at various events.
Even though she is much younger than Mallya, the couple is known to get along well and she has also stood by him through the troubled times.
She also attends court hearings with the liquor baron and was seen at the Westminster Magistrates Court in London, where Mallya's extradition case was being heard.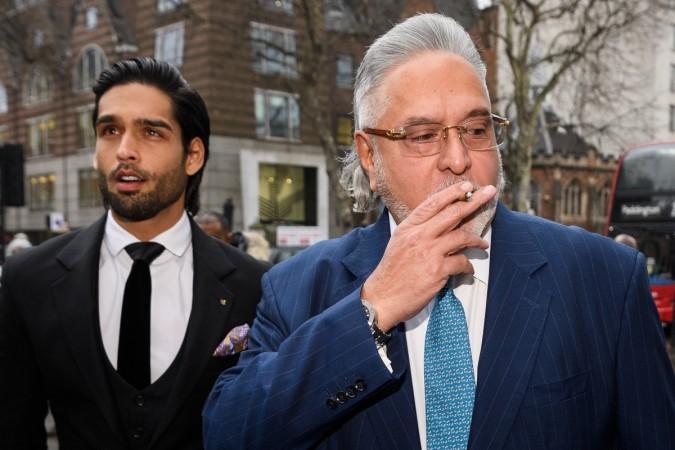 The liquor baron has been neck-deep in legal issues and owes Indian banks a sum of about Rs 9,000 crore. He fled India and has been living in the UK since March 2016, after arrest warrants were issued against him.
Mallya is known to be living in a £11.5 million ($16.1 million) country estate near London. He often appears before the Westminster Magistrates Court in London in a case related to extradition but has consistently said that he has done nothing wrong and that he is being harassed for political reasons.
He was arrested by the Scotland Yard in April 2017 and is out on bail until April 2, 2018.
While his legal woes do not seem to be dying down anytime soon, we can't help but wonder if his nuptials will Lalwani will change his fate. Will lady luck finally shine on him? Well, only time will tell.
Meanwhile, Twitter is clearly having a gala time making fun of Mallya third wedding. Here are a few reactions.
SBI will declare Vijay Mallya's wedding day as holiday.

— Swapnil Suryawanshi (@swapnil_bs) March 28, 2018
Vijay Mallya getting married again because he was feeling a loan.

— InGenious (@Bees_Kut) March 28, 2018