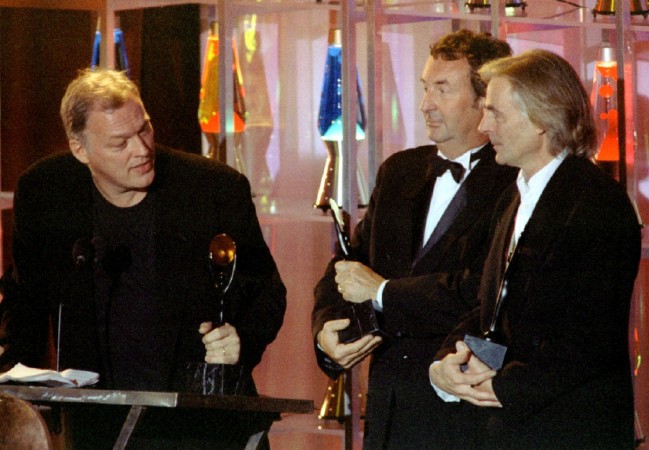 Legendary English rock band Pink Floyd are coming out with a new compilation box set, termed 'The Early Years 1965-1972', on November 11. This is their seventh-ever box set being released by the band, which has only three members active as of now. Syd Barrett and Richard Wright have passed away. The only active members remain, David Gilmour, Nick Mason and Richard Wright.
Anyway, live moves on. We have some good news for the millions of Pink Floyd and rock music fans, in general, all over the world. Ahead of the album launch, a special live webcast of 'The Early Years 1965-1972', containing 20 previously unreleased tracks, seven hours of live material, 15 hours of video and three feature films, will take place on Wednesday on the popular video platform YouTube.
Mason, the legendary drummer of the band, will himself be hosting the event at the YouTube Space London and the event can be streamed online by everyone around the world.
'The Early Years 1965-1972' will be unboxed in the event and select audio and video footage from the box set, a 27-disc collection containing a treasure trove of rare and previously unreleased material from the first several years of the band's existence, will be showcased.
Questions already submitted to the official Facebook page of Pink Floyd will also be answered by Mason, 72, during the webcast.
"Pink Floyd have always been at the cutting edge of creativity and will be using the latest live technology on YouTube to bring something special to their fans," mentioned Vivien Lewit, Director Of Music Content at YouTube. "We're so proud to host to this iconic band and experience at our YouTube Space in London, so that people can tune in and be taken on a tour through the magic of The Early Years from wherever they are in the world."
Schedule of the event
When: Wednesday, November 9
Time: 6.30pm GMT [12 am IST (Thursday), 1:30 pm EST]
Venue: YouTube Space London
Where to watch live
Pink Floyd YouTube. (worldwide streaming)
Pink Floyd box sets over the years
Shine On
Oh, by the Way
Discovery
The Dark Side of the Moon Immersion set
Wish You Were Here Immersion set
The Wall Immersion set
The Early Years 1965–1972