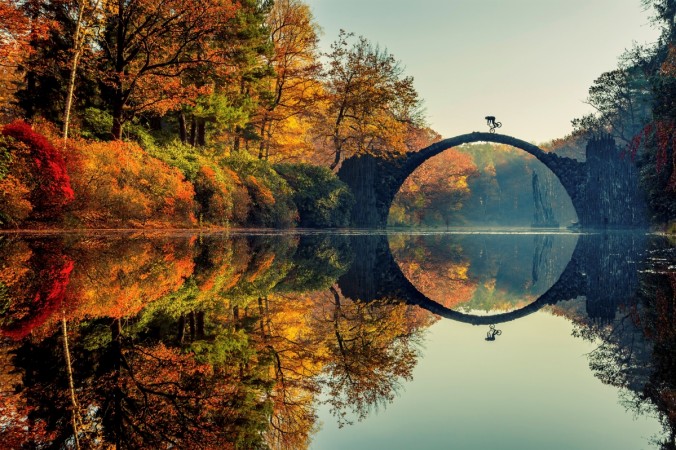 Red Bull Illume 2016 winners have displayed some top-drawer photography in their captures of adrenaline junkies, who seem to be pros in cheating death. Over 34,000 images, slotted into 11 categories, were turned in by lensmen from as many as 120 countries.
The overall winner, Lorenz Holder from Germany, explained his shot of cyclist Senad Grosic performing his trick in a statement. The shot of the bridge on the water wasn't there. What helped though were his fishing trips, on which he would clean the lake with his hands, clearing most of the leaves that had fallen from trees.
"I'd chosen a very low camera position to get an almost perfect mirrored scene on the water surface. The bridge looked like a perfect circle and the light was still very good. When Senad was on the bridge, it took us two or three tries to get the shot. There was also no more time for another try because the wind came up and the perfect reflection on the water was gone."
The winning images will travel the world for the next two years as part of the Red Bull Illume Exhibit Tour 2016.