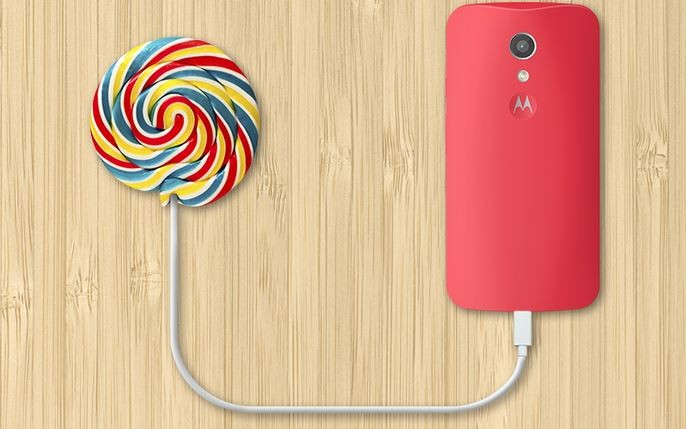 Snapshots of the Motorola's first generation Moto G running the latest Android 5.1 Lollipop OS, hinting the company might release to stability update to the public soon.
A Googler going by the moniker, Damien Junior has posted a series of Moto G (1 Gen) with Android 5.1.0 Lollipop on his social network page. He claims the pictures are genuine and was passed on to him by a friend apparently working in the Motorola software division.
Damien adds that the new 5.1 version is bug-free and Motorola will soon release the update to higher-end models Moto X (2 Gen), Moto G (2 Gen) and other Droid series devices as well.
Last month, the Moto (2 Gen) was also seen running the same Android 5.1 OS version.
[Also read: Snapshot of Moto G (Gen 2) Running Android 5.1 Lollipop OS Leaked; Motorola Soak Test Soon]
We believe that the company might first initiate soak-test program by rolling-out the update to a few select device owners and make sure it is bug-free and then release to the public en masse.
It also come to light that, Moto X (1 Gen), which is yet to receive the 5.0.2 Lollipop due to its unique CPU architecture might directly get latest 5.1 OS. This news will certainly cheer all the anxious 2013 edition Moto X owners, who so had far been spectators, watching all Moto series devices getting upgraded to Lollipop, while they were still stuck with v4.4.4 KitKat.
Some key improvements expected to feature in Android 5.1 Lollipop include improved RAM and battery management, general improvements in the system like "OK Google", bug fixes, and last but most significant key feature is the inclusion of the silent mode which was sorely missed in Android v5.0.
In a related development, Google's exclusive affiliates Nexus devices too are slated to get the update this weekend.
[Read more: Android 5.1 Lollipop Update for Nexus Phones Coming Soon; Changes you will See]