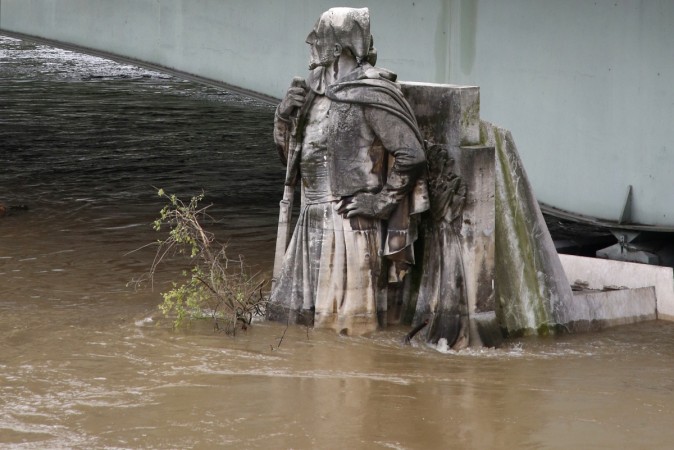 Paris' Louvre museum closed its doors to the public on Friday to evacuate artworks from its underground reserves after the Seine river overflowed its banks to reach its highest level in over 30 years and massive floods hit parts of France and Germany due to torrential rains.
According to the BBC, closing the museum will give time to the staff to move artworks at risk to the higher parts of the gallery.
Torrential rains caused the Seine, which runs through Paris past Louvre, to rise 18 feet above its normal level by Thursday evening, still far from what it was like in 1910 when the river rose 26 feet above the normal level, the New York Times reported.
Another tourist attraction, the Musee d'Orsay, closed its doors on Thursday to put in place a flood-protection plan and evacuate the museum's masterpieces and other works of art, the NYT reported.
According to the BBC report, heavy rains and floods have claimed at least 10 lives, most in Germany.
Rains have also disrupted the French Open, forcing the postponement of several matches.
More rainfall is expected over the weekend.
Floods have forced thousands of people to evacuate their homes. According to DW News, German states of Bavaria and Rhineland-Palatinate have been warned of further storms. An estimated 3,500 homes in Bavaria are without electricity. Helicopters have been dispatched to rescue people from their homes.
As reported by the BBC, approximately 25,000 houses are without electricity in Paris and central France. Around 3,000 people have been evacuated in Nemours.