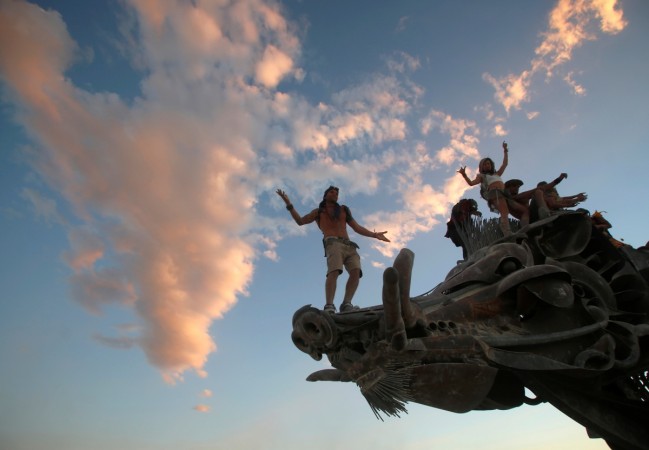 Every year, thousands gather at the Black Rock Desert in Nevada in the U.S. to participate in the arts and music festival known as the "Burning Man" festival.
Influenced by 10 main principles of "radical" inclusion, self-reliance and self-expression, as well as community cooperation, civic responsibility, gifting, decommodification, participation, immediacy and leaving no trace, the festival has become a yearly tradition since it started in 1986.
Activities at the festival include experimental and interactive sculpture building, performance and art cars, among other mediums, often inspired by the yearly theme chosen by organizers. The event takes its name from its culmination, the symbolic ritual burning of a large wooden effigy ("the Man") that traditionally occurs on the Saturday evening of the event.
As the festival, described as an experiment in community and art, winds up on Sept. 5, 2016, we share some photos of the event.