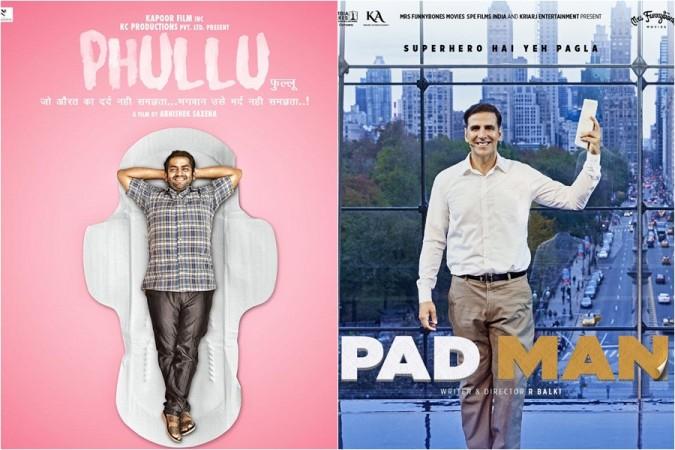 Akshay Kumar has been garnering praise from all corners for addressing issues like menstruation, sanitary napkins, female health and hygiene in his upcoming film PadMan. Directed by R Balki, the movie is all set to release on February 9, after Sanjay Leela Bhansali requested Akshay to push the release date of his film in order to allow Padmaavat a solo release at the box office on January 25.
But Akshay Kumar is not the first one to highlight this issue. Before PadMan, filmmaker Abhishek Saxena had taken an initiative to spread awareness among the people about menstruation with his film Phullu, which was released on June 16, 2017. But unfortunately, the movie was lost in the barrage of releases.
Both Phullu and PadMan talk about menstruation and the taboo around it, but it should be noted that the Central Board of Film Certification (CBFC) treated both films differently.
While Phullu was given an "A" certificate by the censor board during the tenure of Pahlaj Nihalani as chairman, PadMan was passed with a "U/A" certificate under the chairmanship of Prasoon Joshi.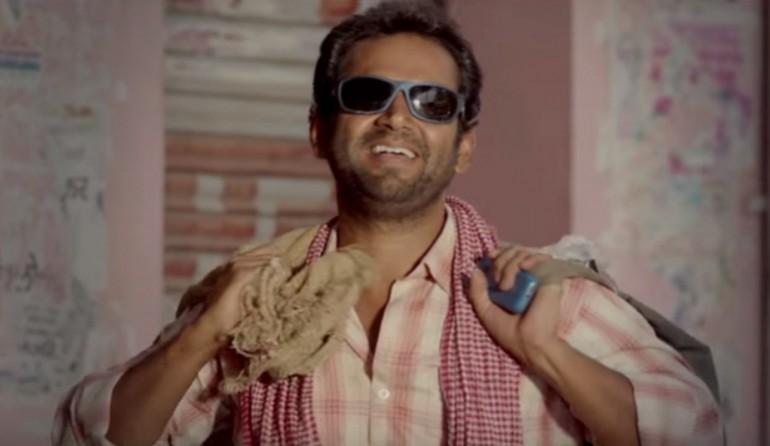 The director of the small-budget Phullu has now come out in the open to accuse the CBFC of having a "hypocritical attitude" and to ask why it gave two different certificates to films based on the same subject.
Sharing an article on his Facebook profile, Saxena wrote: "Ye toh hona hi tha.... Jaha Akshay Kumar khade hojate hai waha se sab rules badal jate hai....(This was going to happen. Rules, they do change when Akshay Kumar comes into action) The Real Bhakt Phullu ADULT, Padman U/A."
While PadMan tells the real-life story of Arunachalam Muruganantham, who revolutionised the concept of menstrual hygiene in rural India by creating a low-cost sanitary napkin machine, Phullu is based on a fictional character.
Saxena had raised a similar objection last year over the certification and the CBFC's approach, and had actually predicted that PadMan would be given a U/A certificate because Akshay Kumar is one of the biggest actors in the industry.
"I'm sure that the CBFC will not give Akshay Kumar's film Padman an 'Adult' rating. Because he's Akshay Kumar and whatever he shows is good and worthy of being seen as a 'public interest' message. If he gets an 'A' he'll get Modi ji to tweet about it and the CBFC will fall in line. But I'm sure he'll get a U/A rating, so it won't even come to that. When Padman releases, I'm sure that the CBFC will pitch it as an 'education' film, even though our film is just as much about menstruation and the taboo around it, as theirs," Saxena was quoted as saying by The Quint in an interview.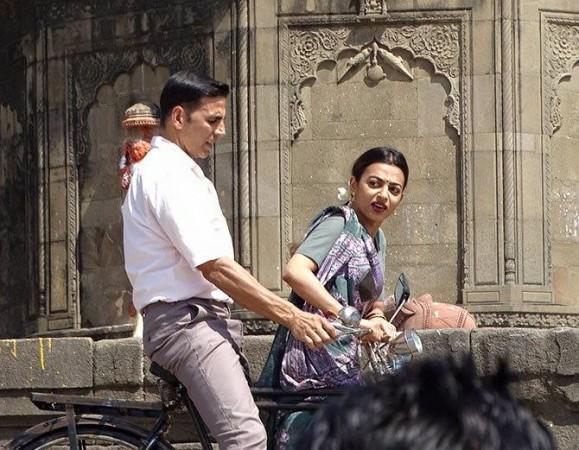 The director had expressed his displeasure when Phullu was termed an adult film and given an A certificate by the CBFC.
"Phullu has no profanity, no smoking, nothing that warrants an Adult certification. It's just that people taking calls at the CBFC are not evolved and educated enough to see the importance of this film. They've grown up with a stigma around menstruation, have never discussed it in their homes, and think that it's a forbidden 'adult' topic. They'll never understand that our aim is to break this very taboo. Mr (Pahlaj) Nihalani hasn't watched the film. I know this because he wasn't there at the screening. But we are not strong enough to fight this, not now," Abhishek had told The Quint.
Do the CBFC's norms change when it comes to powerful people? That is the question Saxena is asking.