1

of 6 Winnie Mandela raises her fist in a black power salute after announcing that a massive pop concert will be held to mark the 70th birthday of her husband, jailed black nationalist leader Nelson Mandela on July 17, 1988.
Credit: Reuters
2

of 6 Senator Edward Kennedy made an emotional visit Wednesday to banned Mrs. Winnie Mandela who is the wife of Africa National Congress (ANC) leader, Mr. Nelson Mandela in Brandfort, South Africa Jan 9, 1985. Nelson Mandela has been in prison for more than twenty-years. The Senator said that Winnie Mandela was courageous and concerned for her country.
Credit: Reuters
3

of 6
Nelson Mandela and his wife Winnie give the clench fist salute as they sing the hymn of the African National Congress during their appearance before the World of Churches Ecumenical Centre in Geneva June 8, 1990.
Credit: Reuters
4

of 6
Winnie Mandela (L), ex-wife of former South African President Nelson Mandela, and South African President Jacob Zuma attend Nelson Mandela's funeral ceremony in Qunu December 15, 2013.
Credit: Reuters
5

of 6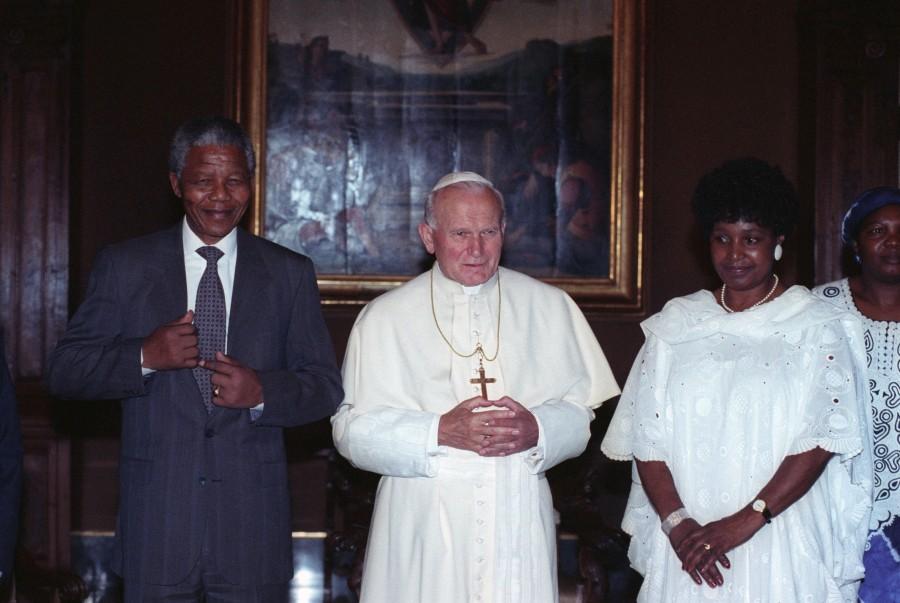 Pope John Paul meets with Nelson Mandela and his wife Winnie at the Vatican June 15, 1990. Mandela is mid-way through a tour aimed at persuading governments to maintain sanctions against South Africa until apartheid is abolished.
Credit: Reuters
6

of 6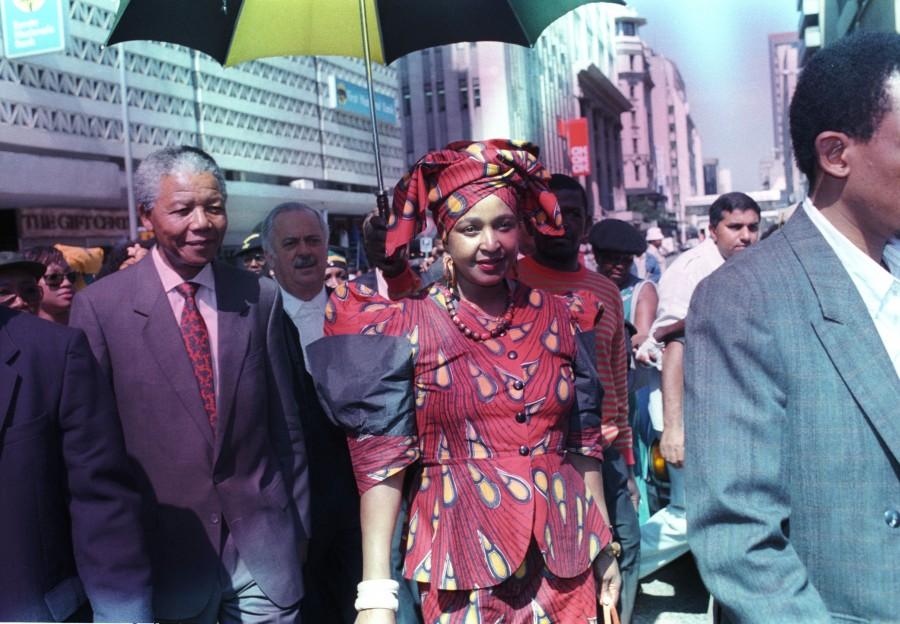 Winnie Mandela (R) and her husband Nelson (L) arrive at Johannesburg Supreme Court February 14, 1991 shortly before her trial on charges of kidnapping and assault was postponed until March 6 to give police time to track down a key prosecution witness believed to have been abducted. Centre background is Mrs. Mandela's advocate George Bizos.
Credit: Reuters