1

of 5 Polling for the crucial by-election to the Radhakrishnan Nagar (R.K. Nagar) Assembly constituency began here on Thursday at 8 a.m. Over two lakh voters are eligible to decide the fate of 59 candidates in one of the smallest constituencies in Tamil Nadu. The by-poll was necessitated following the death of AIADMK leader and Chief Minister Jayalalithaa on December 5, 2016, who represented the seat.
Credit: IANS
2

of 5 The counting of votes will take place on December 24. The major contenders are AIADMK's E. Madhusudhanan, DMK's N. Marudhu Ganesh, Dinakaran -- contesting as an Independent -- and Bharatiya Janata Party's K. Nagarajan.
Credit: IANS
3

of 5
Elaborate security arrangements have been made with around 15 companies of para-military forces and over 2,500 security personnel and several closed circuit television cameras, flying squads and static surveillance teams being deployed.
Credit: IANS
4

of 5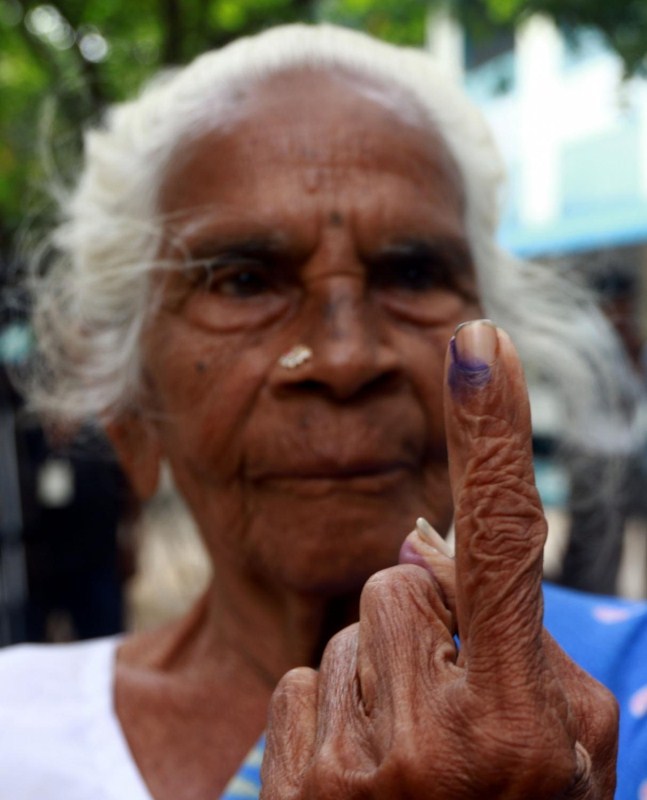 Although the poll was first scheduled to be held in April, it was cancelled due to complaints of large-scale voter bribing by a candidate. The poll is considered an acid test for the ruling AIADMK, as it underwent a split and then a patch-up, with Deputy Chief Minister O. Panneerselvam going out of the party and then rejoining it.
Credit: IANS
5

of 5
In the meantime, Dinakaran, who was the party's Deputy General Secretary, and his jailed aunt Sasikala were sidelined.
Credit: IANS