1

of 5 We all know that Malayalam blockbuster film 'Puthiya Niyamam' starring Nayanthara in lead role is coming in Telugu as 'Vasuki'. SR Mohan is releasing the film's Telugu version under Sriram Cinema Banner.
Credit: RSP
2

of 5 Entire post-production works of the film have been completed. Currently, censor formalities are happening and producers are planning to release the film soon. Mega prince Varun Tej has launched the film's first look poster today in Hyderabad. Besides Varun Tej and film unit, mega brother Nagababu also attended the event.
Credit: RSP
3

of 5
While speaking on the occasion, Varun Tej stated, "I hope the film will do well in Telugu like the Malayalam version which was a blockbuster. I wish the film will bring good name to Nayanthara. And I also wish the film will provide a hit to Telugu producer."
Credit: RSP
4

of 5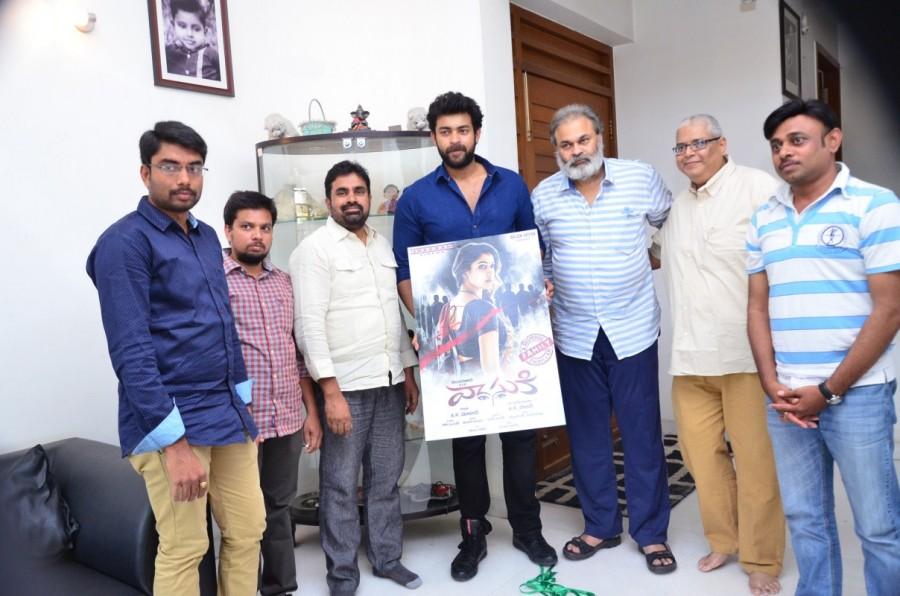 Mega Brother Nagababu said, "The film, which was a huge hit in neighboring state will provide success to Telugu producers as well. I wish Mohan will make good films in the future. Vasuki should become a hit and provide good name and also bring profits to producers."
Credit: RSP
5

of 5
Producer Mohan said, "I'm really glad that, Nagababu gaaru and mega prince Varun Tej have launched our film's first look. I'm indeed thankful to them. I feel the film's first look being launched by these two people itself is first step for success. Currently, censor formalities are happening. We are planning to release the film soon."
Credit: RSP