1

of 5 People leave an area taped off by the police near the scene of a mass shooting in Toronto
A gunman who opened fire outside a restaurant in Canada's Toronto is dead. According to Toronto Police, nine people received injuries in the attack, that took place at around 10 p.m. on Sunday (local time). "9 victims shot. Conditions of victims not known yet A young girl is one of the 9 victims. 9 victims does not include the shooter who is dead #GO1341286," police tweeted. Toronto police Sgt. Glenn Russell told CNN that the victims have been sent to different trauma centers for treatment. All victims have been transported to various hospitals. A child who received injuries shifted to a pediatric trauma center, Toronto Paramedic Services informed CNN partner CTV.
Credit: Reuters
2

of 5 A police officer guards the scene of a mass shooting
According to the Canadian station, two more people are about to be taken from the incident spot to a local hospital - making it a total of 10 patients so far. A witness who was standing near the scene told CTV that he heard about 20 shots and the sound of the weapon being reloaded repeatedly.
Credit: Reuters
3

of 5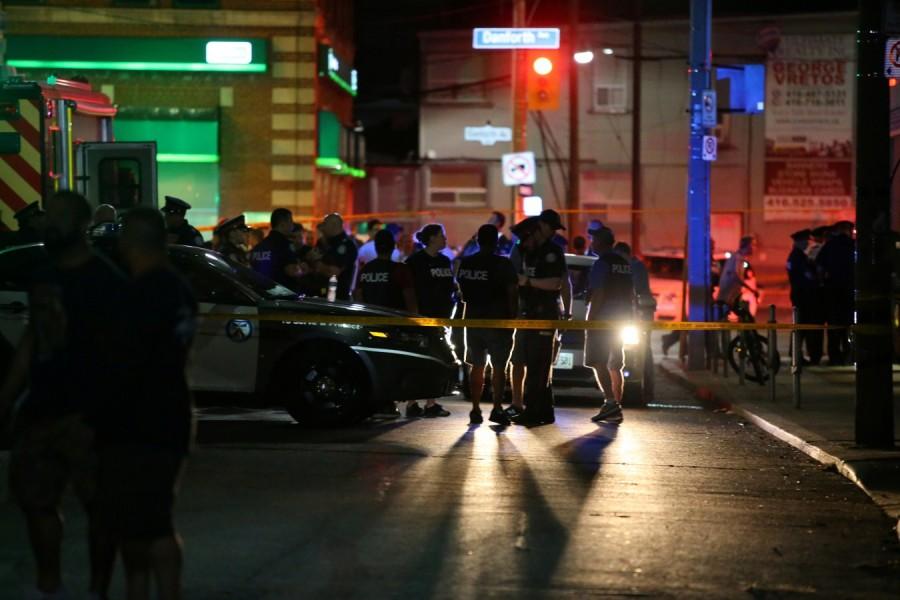 Police are seen near the scene of a mass shooting
"And then, I saw the carnage as I ran down the street here to kind of follow the gunfire," the man told the station, who described the scene as "pretty crazyn" the witness recalled.
Credit: Reuters
4

of 5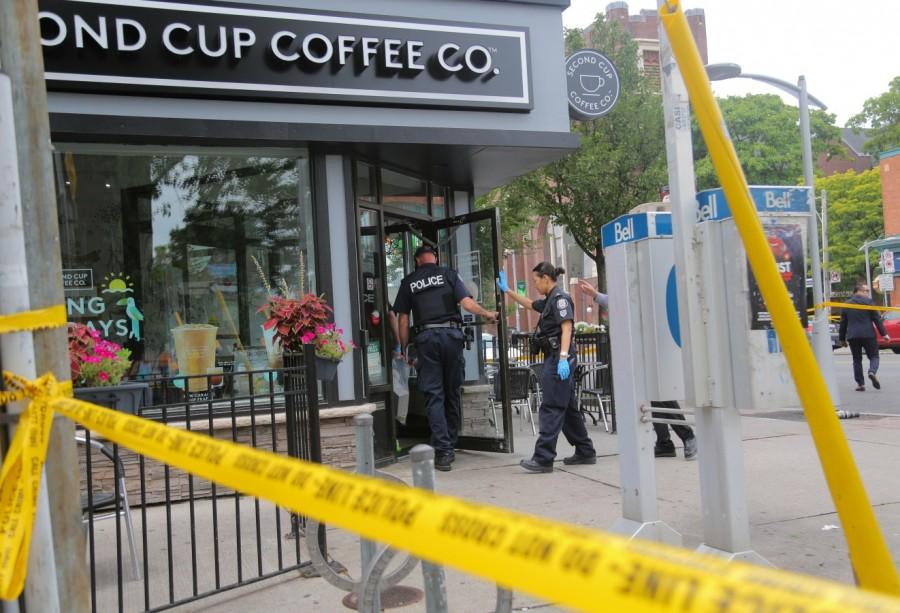 Police officers enter a coffee shop damaged by gunfire
Meanwhile, Toronto Fire Services have reached the spot and are assisting with efforts, Toronto Fire Capt. Adrian Ratushniak told CNN.
Credit: Reuters
5

of 5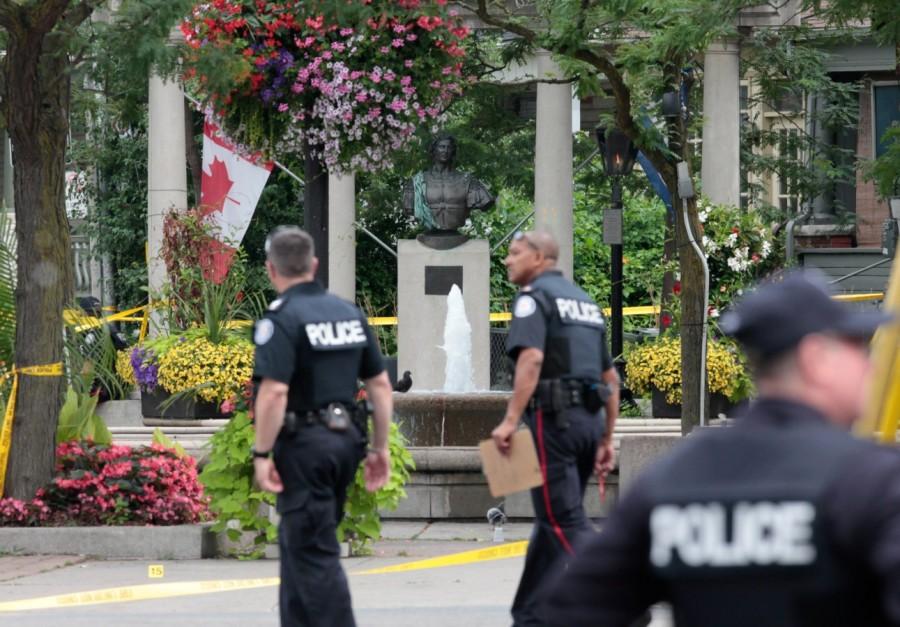 Police officers walk past Alexander the Great Parkette
Officials are expecting to issue a press release soon, according to police.
Credit: Reuters