1

of 5
Taapsee Pannu at the PRESS CONFERENCE at TIFFF
Taapsee began her TIFF journey with a beautiful tiered embellished dress. It was the perfect blend of Indian and western with Modern cuts being complimented by Indian Embroidery.
2

of 5
Taapsee Pannu at INTERVIEWS at TIFF
When one dresses like a rockstar, their interviews will be as amazing and confident and it seems, Taapsee has got this point spot on. Slay in this Tarun Tahiliani set, Taapsee stormed through all her interviews at the festival.
3

of 5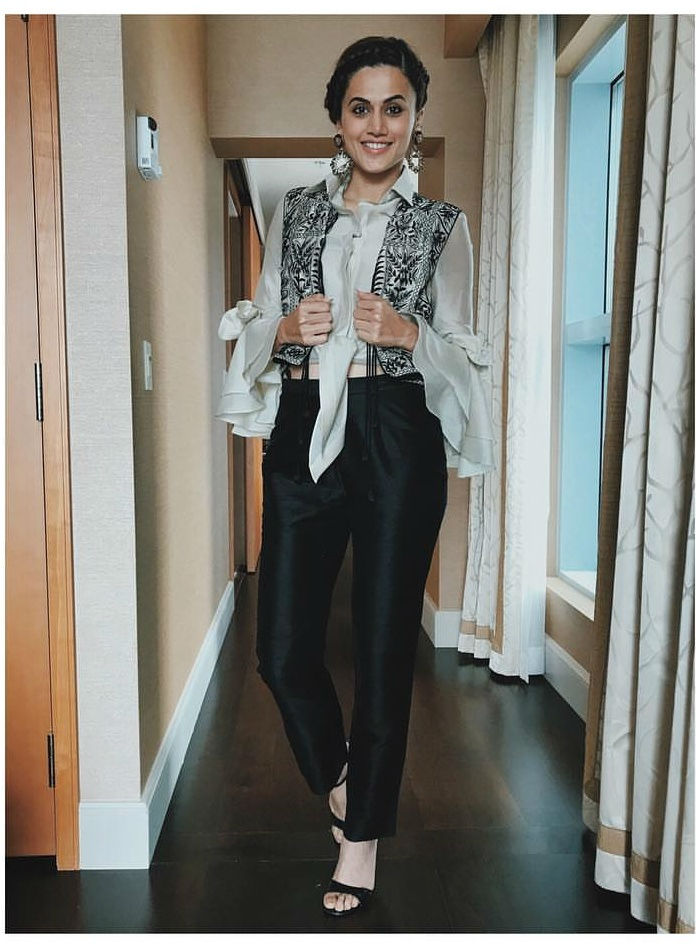 Taapsee Pannu at VIDEO BYTES for TIFF
The Mulk actress rocked her video and fan bytes with a stylish pant, top and waistcoat combo.
4

of 5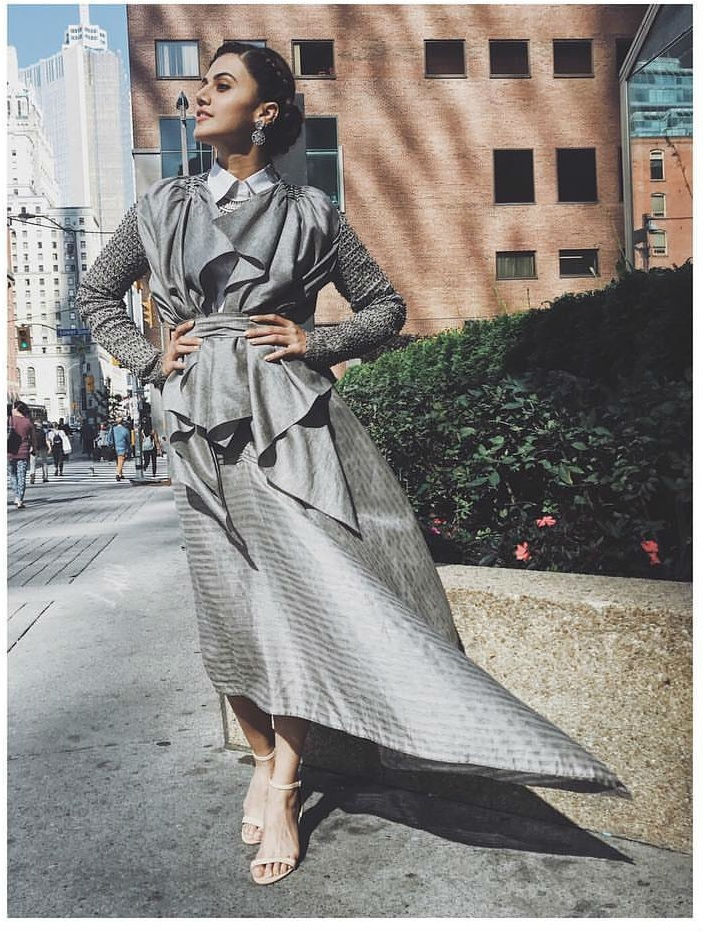 Taapsee Pannu at the LUNCHEON at TIFF
Taapsee has always been a promoter of different cuts, new designers and layering. This outfit is proof of all of that.
5

of 5
Taapsee Pannu at the Manmarziyaan PREMIERE at TIFF
Taking the red carpet by storm with a Ridhi Mehra opulent gown and embroidered jacket combo, Taapsee was a vision at the premiere. Her outfit had class, personality and was filled with India handwork that she proudly showed off.