1

of 5
Producer's Madhu Mantena of Phantom films and Sameer Gogate, Head of Distribution and Monetization at Viu India along with Sumeet Vyas, Sonnalli Seygall, Mantra & Director Akarsh Khurana were present at trailer launch.
Credit: Varinder Chawla
2

of 5
Highjack revolves around a bunch of first-time hijackers, trying to hijack a plane. The first-timers along with the passengers accidentally get high, which results in a series of very funny, whacky series of events.
Credit: Varinder Chawla
3

of 5
Nucleya who is known for his electronic music will be composing music for the film. The film involves amusing comic scenes with a fresh and unique concept, all happening in the sky.
Credit: Varinder Chawla
4

of 5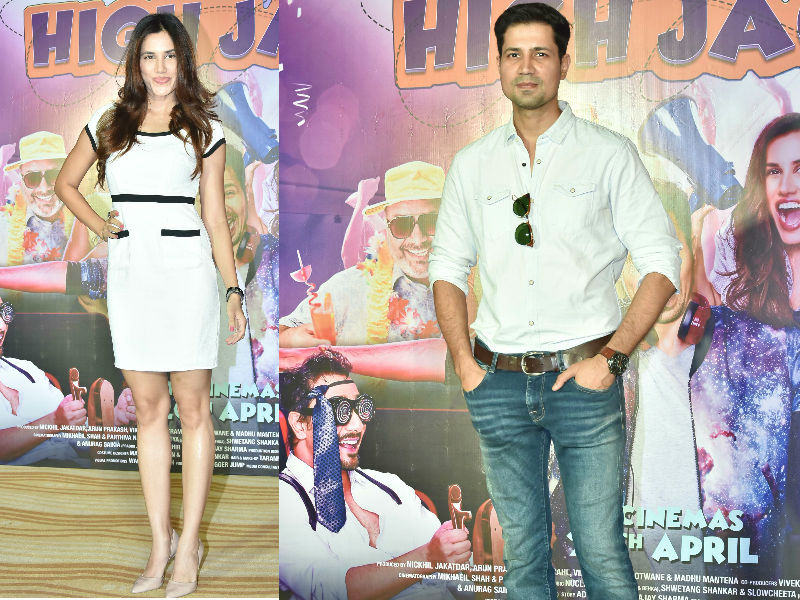 High Jack marks the entry of Viu, the leading international OTT Video Service, into films. High Jack also marks the directorial debut of Akarsh Khurana in Bollywood.
Credit: Varinder Chawla
5

of 5
Produced by Phantom films in association with Viu, Highjack directed by Akarsh Khurana is slated to release on 20th April, 2018.
Credit: Varinder Chawla