1

of 2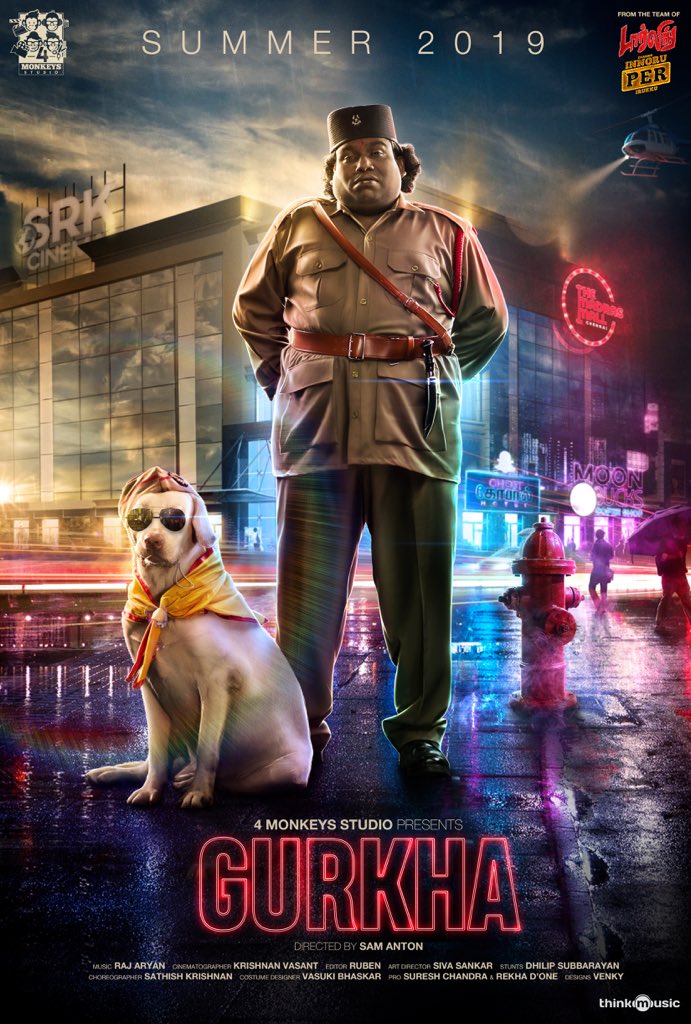 Sivakarthikeyan unveils Yogi Babu's Gurkha first look poster
Seema Raja actor Sivakarthikeyan has unveiled the first look poster of director Sam Anton, produced by 4Monkeys studio with Yogi Babu as the hero. Actress Sivakarthikeyan took social media and shared first look poster on Twitter with the caption, "Happy to launch the first look of #Gurkha ????My Wishes to the lead actor @iYogiBabu ..Very happy for him????Best wishes to @4monkeysStudio my dear friends @AntonyLRuben @dancersatz @dhilipaction Dir @samanton21 and full team????????"
Credit: Twitter/Siva_Kartikeyan
2

of 2
Yogi Babu's Tamil Gurkha poster
Yogi Babu tweeted: My next venture with my Darling @samanton21 ❤️ #Gurkha ! Here is the Tile & Firstlook poster ! Hope you guys like it ! Thanks @Siva_Kartikeyan for relesing #GurkhaFirstLook !
Credit: Twitter/Siva_Kartikeyan