1

of 5 Veteran Kannada film producer and distributor Parvathamma Rajkumar passed away early on Wednesday at a private hospital here, said its spokesperson. She was 78. "Parvathamma died at 4.40 a.m., due to cardiac arrest after her blood pressure dropped since Tuesday night," M.S. Ramaiah Hospital spokesperson Prakash told IANS. Parvathamma, widow of Kannada matinee idol Rajkumar, is survived by three sons and two daughters, daughters-in-law, sons-in-law and grand-children.
2

of 5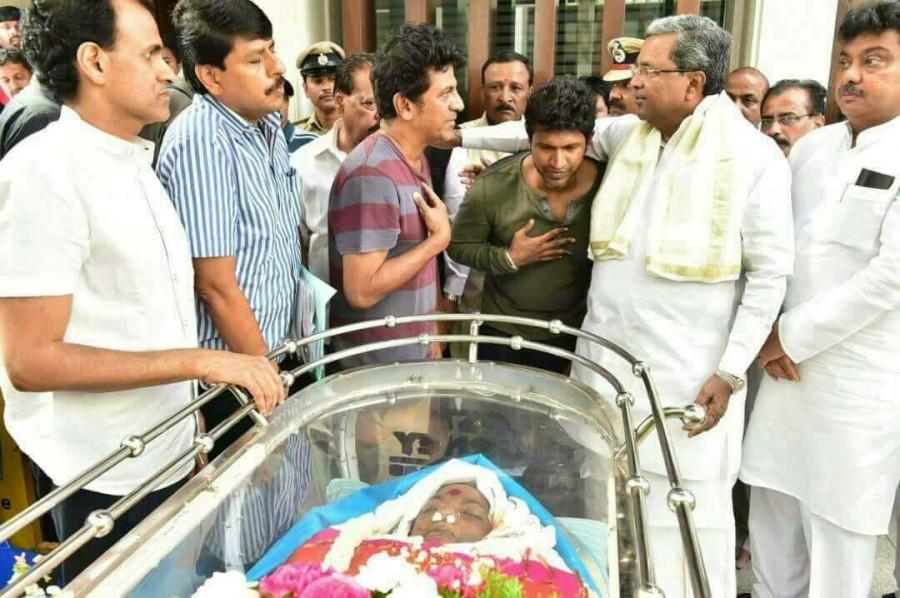 CM Siddaramaiah pays last respect to Parvathamma Rajkumar.
3

of 5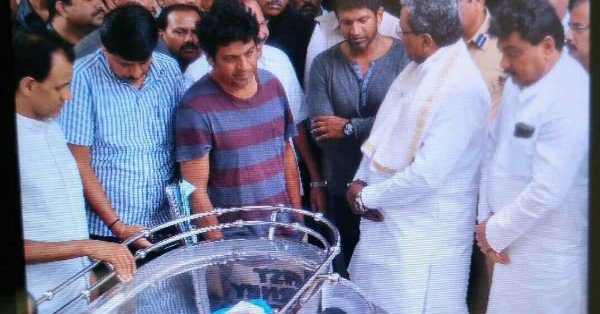 "A cancer patient, Parvathamma was admitted to the hospital on May 14, and was on ventilator for the last 12 days due to multiple organ failure after the malignancy spread to her lungs and liver," said Prakash. Sandalwood superstar Rajkumar passed away on April 12, 2006, at the age of 77 here.
4

of 5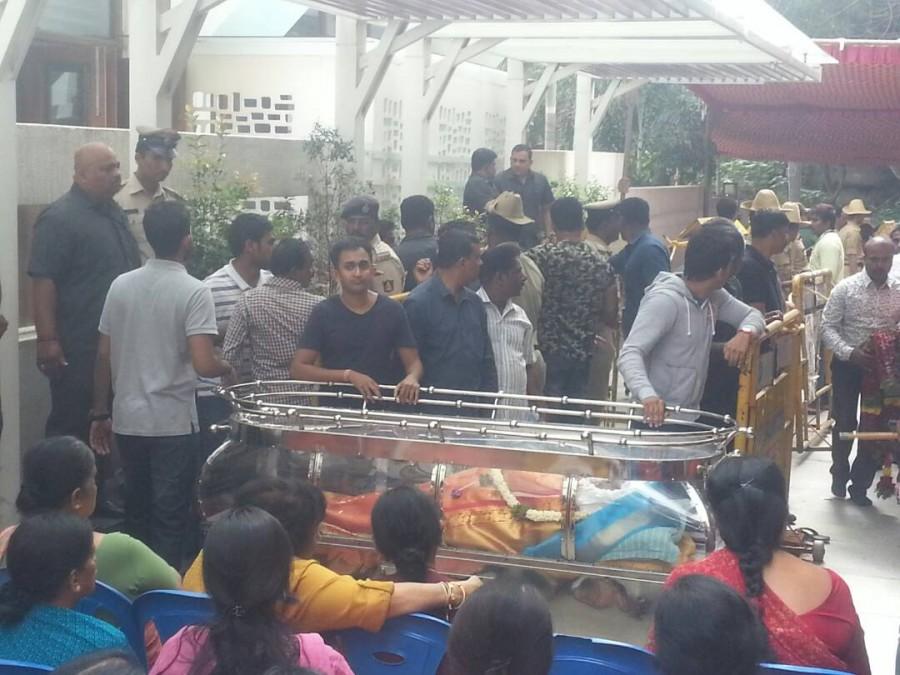 All her sons -- Shivaraj, Raghavendra and Puneeth -- are also popular Kannada cine stars. "The three sons and other close family members were present by her side during her final moments," added Prakash.
5

of 5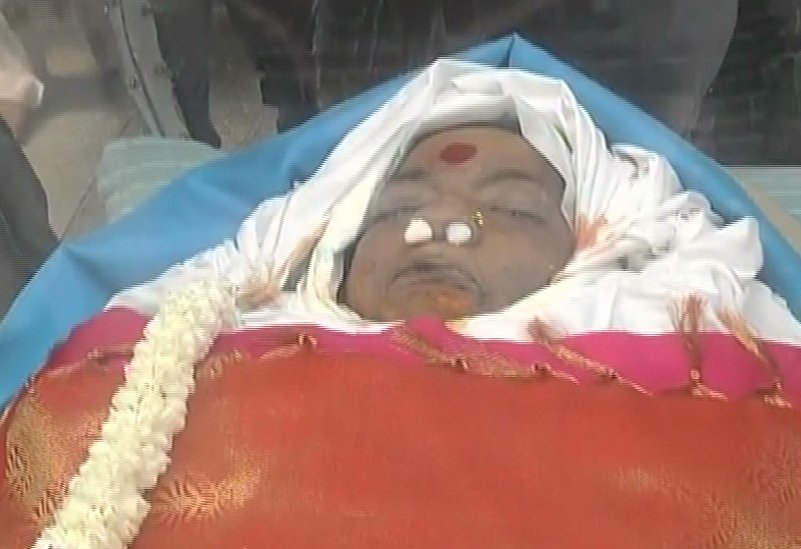 Parvathamma, born on December 6, 1939, at Saligrama in Mysuru district, produced about 80 Kannada films and was distributor for over 100 films. She was married to Rajkumar at the age of 14 in 1953. "Her eyes have been donated to Narayana Nethralaya with the family's consent, as were Rajkumar's soon after he passed away in 2006," said a source in the hospital.