1

of 5 Haramkhor actress Shweta Tripathi is all set to tie the knot with her long time rapper boyfriend Chaitanya Sharma, aka Slow Cheeta in a private ceremony in Goa today. However, the couple celebrated their union by throwing a pre-wedding bash at a suburban lounge in Mumbai on Wednesday for all their industry friends and colleagues. They also had a ring ceremony prior to the party. Both Shweta and Cheeta looked a million bucks for the occasion. Clearly a match made in theatre heaven! The lovebirds couldn't help smiling at each other and having a great time as is evident by these adorable pictures from the event.
2

of 5 Actress Shweta Tripathi chose a personalised henna design for her wedding as it depicts her real life love story with rapper Chaitnya Sharma aka SlowCheeta, whom she will wed in Goa on Friday.
3

of 5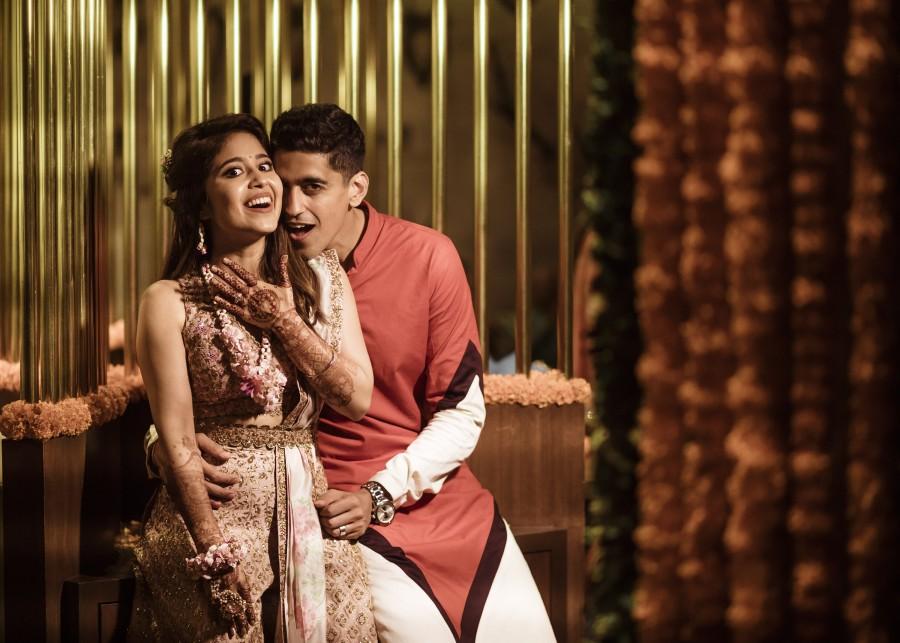 On her right hand, Shweta has a roller-coaster made as that's where her beau had asked her out when they first started dating. On her left hand, she got a plane made as their love story began on a flight. Under the plane is a placard with their wedding date on it. There are also theatre masks representing the place where they first met and their love common love for the stage and acting.
4

of 5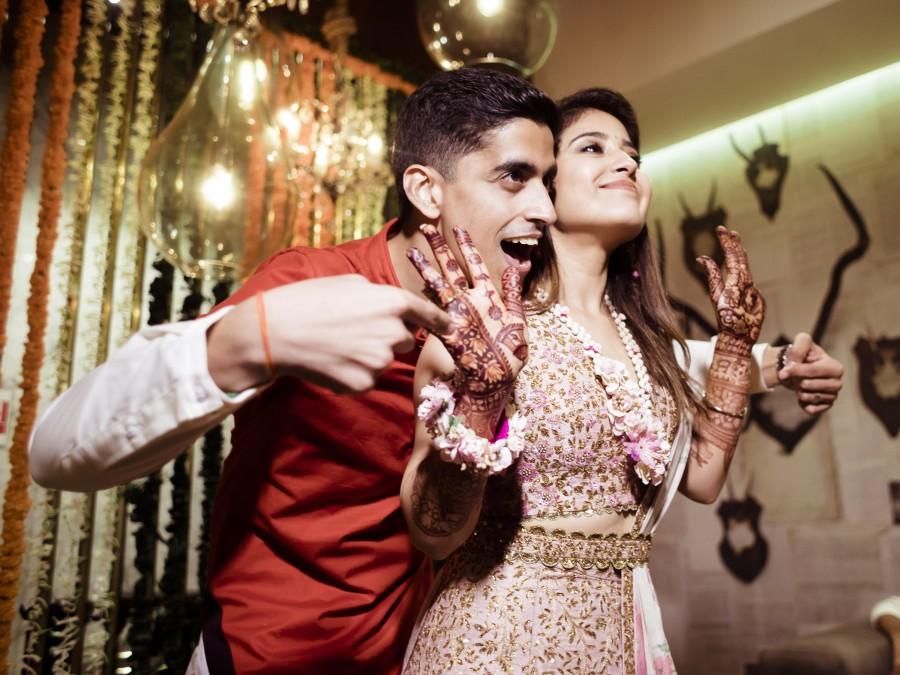 "I love lotus, birds and fish, so they are also in my mehendi in abundance all over," Shweta said of her unconventional mehendi.
5

of 5
These pictures of Shweta Tripathi and Chaitanya Sharma from their ring ceremony are the definition of adorable!