1

of 3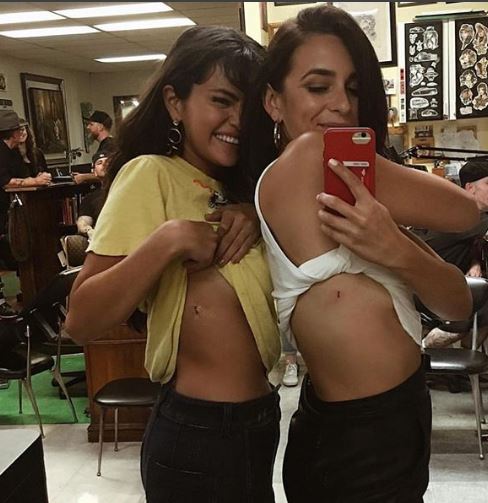 Selena Gomez shows off matching tattoos with her best friend
Selena shares a picture of them flaunting there matching tattoos. In the caption, she wrote, "And lastly, my actual #1 @courtneyjbarry you are an incredible woman. The way you handle life's most confusing moments is indescribable and graceful. You are moved by the littlest stories to the most heartbreaking ones, you will give someone your perfume if they say you smell nice, you are freaking hilarious and always stand firm in your faith, a loving sister, an amazing friend and a beautiful daughter. You are the definition of FEARFULLY and WONDERFULLY made baby! #1"
Credit: Instagram/selenagomez
2

of 3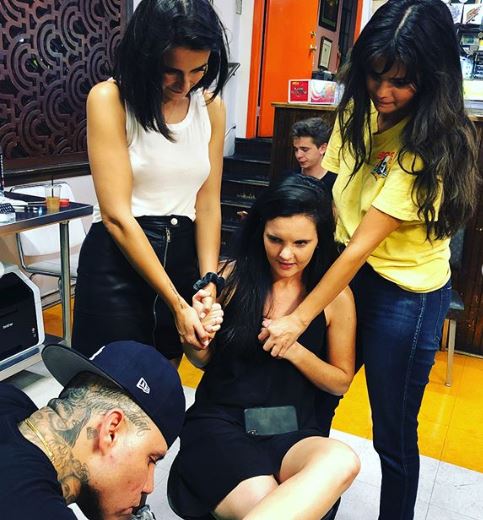 Singer Selena gets matching tattoos with friends
Selena shared pictures, all the four girls are getting inked. The post was captioned, "Best friend turned 26. Part 2. #4 because these women have stayed by my side for 7 years (@ashley_cook 12 years) 4, because you are my 4 for the rest of my life. I love you ladies. You all inspire me to be better, stronger, closer to god and we have lived the most INSANE story together already. Can't wait for 50 more!! Ps @raquellestevens had an actual panic attack it's a dot!"
Credit: Instagram/selenagomez
3

of 3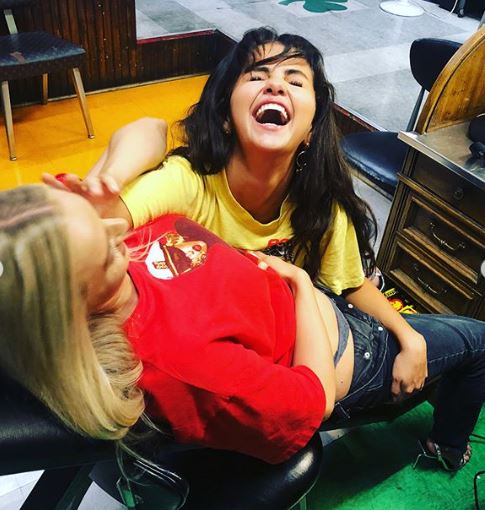 Selena getting inked
American singer Selena Gomez and her three BFFs are giving everyone major friendship goals with their crazy night out pictures.
Credit: Instagram/selenagomez