1

of 4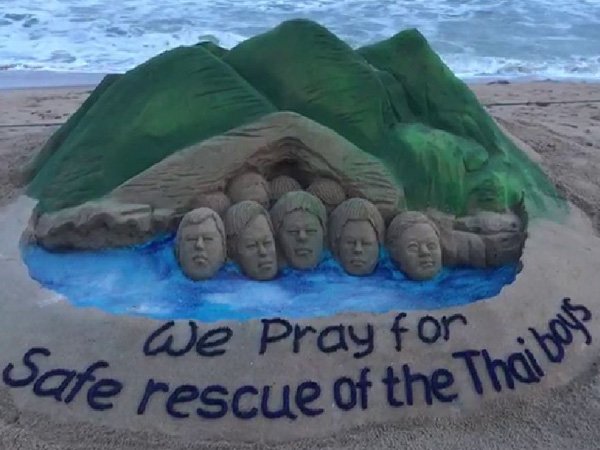 As rescue operation at the cave site in northern Thailand is underway, International sand artist Sudarshan Pattnaik created a sand sculpture on the same theme at Puri Beach in Odisha. Depicting boys stuck inside the cave, the message on the sculpture read, "We pray for the safe rescue of the Thai boys." Pattnaik used five tons of sand for his 'Thai Cave Rescue' creation and it took him three hours to complete the 4 ft high piece of art.
2

of 4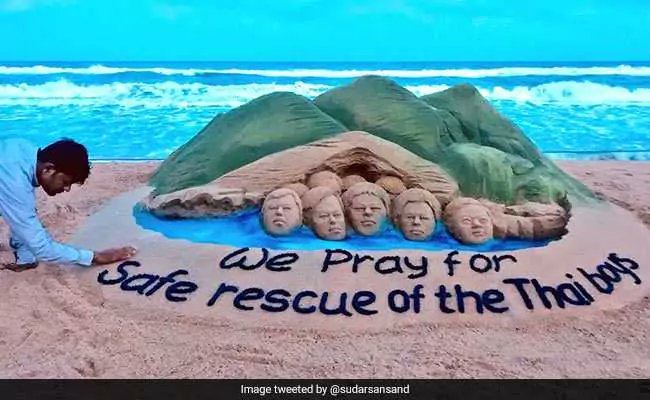 "I created this sand sculpture with my prayers for the rescue of the boys stuck inside the cave. I pray to God that the boys return home safely," said Pattnaik. For the unversed, 13 footballers were found by the British divers on July 2, with footage showing them visibly weak and huddled on a mud mound deep inside the Tham Luang cave.
3

of 4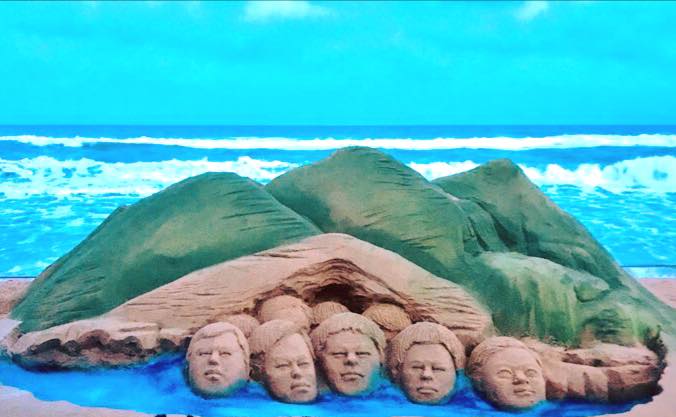 The party was strolling inside the cave, following which they were trapped for nine days, before being found.
4

of 4
Out of 13 Wild Boars soccer team members, eight have so far been rescued from the Tham Luang cave in northern Thailand's Chiang Rai. The Rest five still remain trapped.