1

of 5 Bollywood actor Salman Khan during the launch of "Bigg Boss" Season 11 in Mumbai on Sept 26, 2017.
Credit: IANS
2

of 5 The movie star, who was present at the launch of the show here on Tuesday, told media: "Well, I want everyone to behave properly. I know it is not easy considering the situation where all the participants are coming from different background and mingling the first time; there are friendship, politics, people deals with the tricky situation. However, they should behave."
Credit: IANS
3

of 5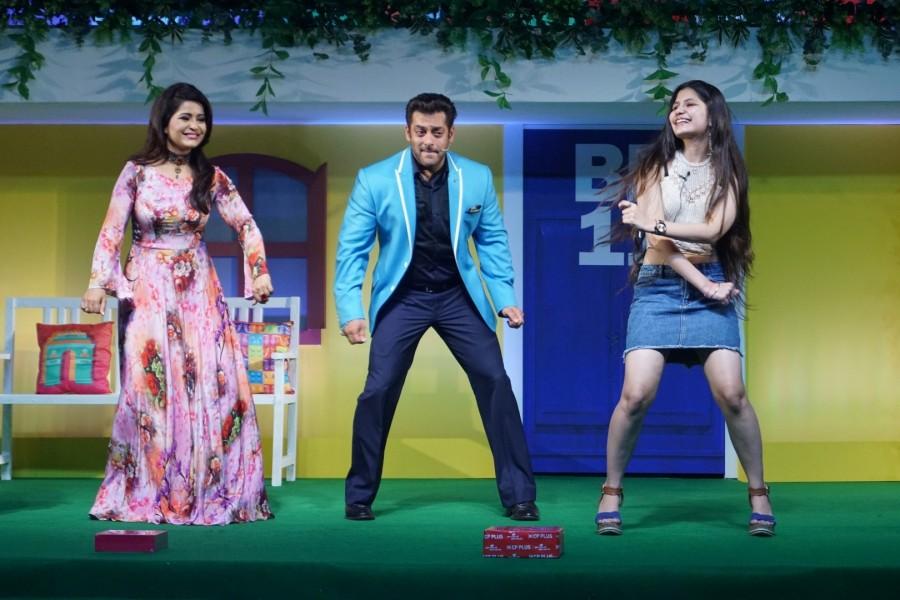 "I think many people come to the show for revamping their career and if they are fighting and misbehaving with people, industry professionals will not prefer to work with them," he added.
Credit: IANS
4

of 5
Asked about if there is any rule in the game that he feels like changing, he said: "I think the first week of elimination is not right because it takes a little time to settle down and mingle with people. So, whoever gets eliminated on the first week, I think it is unfair."
Credit: IANS
5

of 5
The show lunch took place at a housing complex on the suburban side of the city where Salman entered the stage with a gala performance of his hit songs. The COO of Colors channel Raj Nayak was also present there along with Deepak Dhar of Endemol.
Credit: IANS