1

of 4
According to the Returning Officer, the nomination filed by Vishal (as he is popularly known) has been rejected as two of the proposers had said they had not proposed the actor's name. The poll body said a candidate has to be proposed by 10 persons but in the case of Vishal, only eight valid proposers have endorsed his candidature.
2

of 4
Earlier in the day, the poll body had rejected Vishal's nomination forcing the actor to protest on the road. Subsequently Vishal submitted a recorded conversation with a person named Velu, said to be relative of a woman who had proposed his candidature. As per the phone recording, Velu told Vishal that the woman was threatened to give a letter to the poll body stating that she did not sign the nomination form.
3

of 4
Later after meeting the Election Commission, Vishal told the media: "My nomination has been accepted. I thank the Election Commission. The Returning Officer has done what has to be done."
4

of 4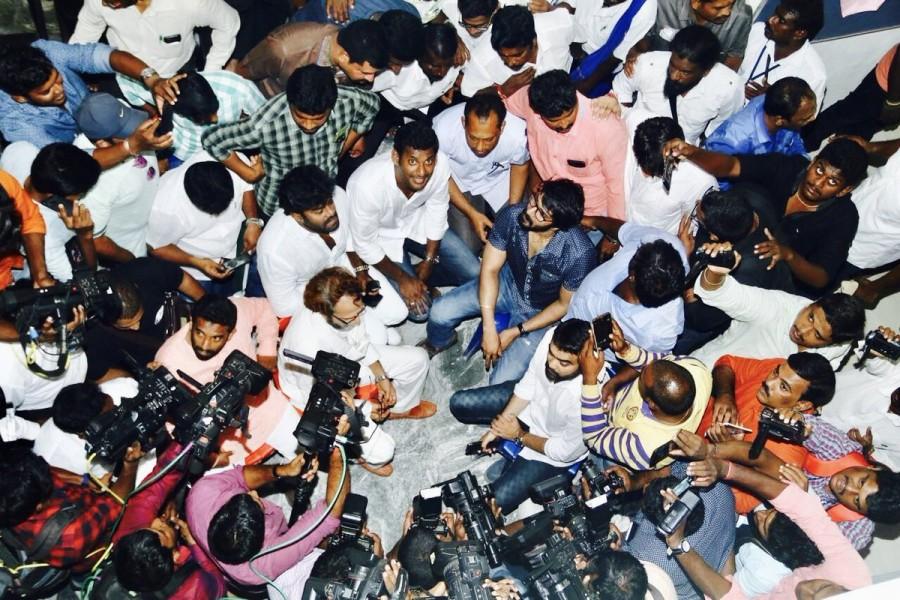 The poll body has also rejected the nomination form filed by late Tamil Nadu Chief Minister J.Jayalalithaa's niece J.Deepa, while accepting the nomination papers filed by candidates belonging to the ruling AIADMK (E.Madhusudhanan), DMK (N.Marudhu Ganesh), the Bharatiya Janata Party (K.Nagarajan) and over 50 independents.