1

of 3
Its a known fact actress Richa Chadha has an inclination towards conservation of the environment and also works towards several ways to be as environmentally conscious as possible. Richa has expressed her thoughts number of times of saving the natural resources and encourages her fans too on social media to go green. In fact, she has gone a step further to speak her mind through one of her upcoming short film that deals with similar kind of issues. Recently Richa moved into a new spacious home in the western suburbs of Mumbai, where she has a good amount of space in her new apartment which she is putting to best use. Understanding that living in a big city, one doesn't have the luxury to have a lot of space and thus to make use of the space one has Richa started growing some of her own organic food.
2

of 3
Richa believes growing little bit of your own food in a way you are helping the environment. Richa further added, "Growing food on your own ensures it is good quality, homegrown pesticide-free. You're helping the environment and the produce is completely organic. Because I had the space, I decided to put it to good use and this is my little attempt at living more organically".
3

of 3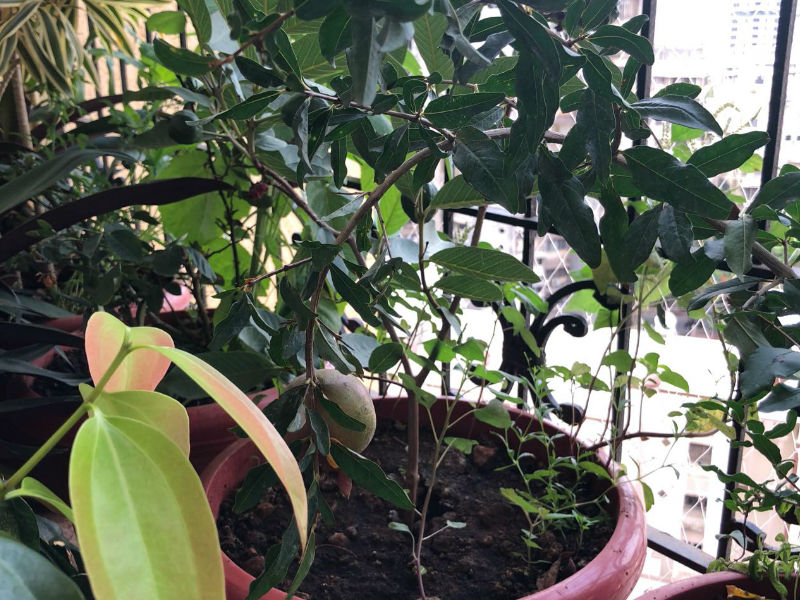 She handpicked plants across the city and even sourced some seeds through experts in the organic farming field. She is taking utmost care of her small organic patch and is watching it flourish into a beautiful harvest that feeds her home.