1

of 5
The process of his election as the new Congress chief was completed after the Central Election Authority President Mullapally Ramachandran handed over the Certificate of Election to Rahul Gandhi in a ceremony at 24, Akbar Road, housing the party headquarters.
2

of 5 Sonia Gandhi, 70, who steered the party through turbulent times for 19 years, her daughter Priyanka Vadra, and son-in-law Robert Vadra and former Prime Minister Manmohan Singh joined the top Congress leadership at the ceremony marked by loud celebrations as scores of Rahul Gandhi supporters danced to the beat of drums, raised slogans, burst firecrackers and distributed sweets outside the party office here.
3

of 5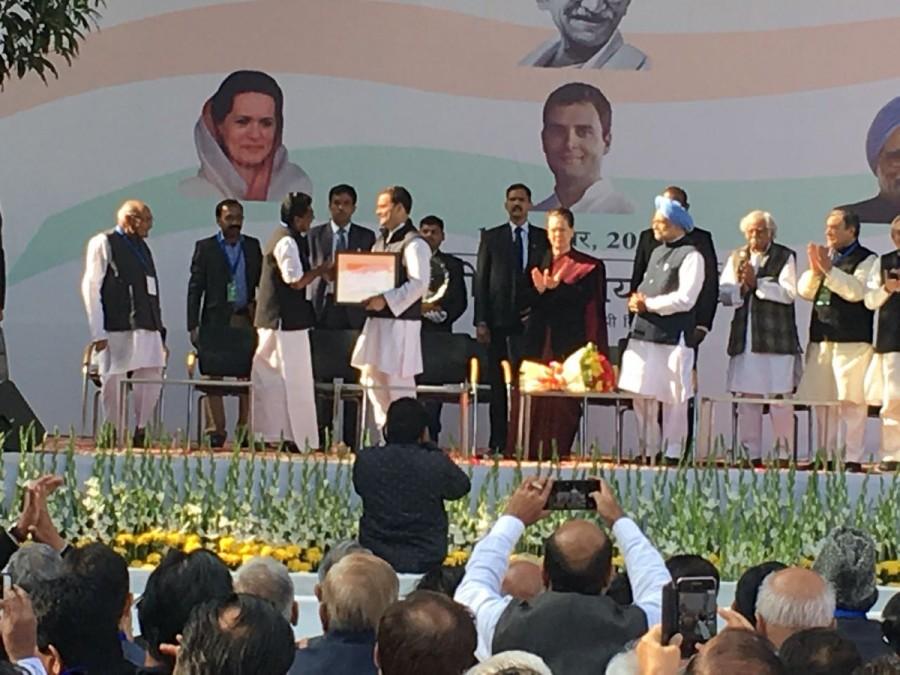 The 47-year-old Gandhi scion's formal takeover comes two days before the counting of votes for Gujarat and Himachal Pradesh elections, the outcome of which could be a trendsetter for the 2019 Lok Sabha election. His main challenge remains the revamping of party organisation, apart from electoral battles in the run-up to the 2019 Lok Sabha polls.
4

of 5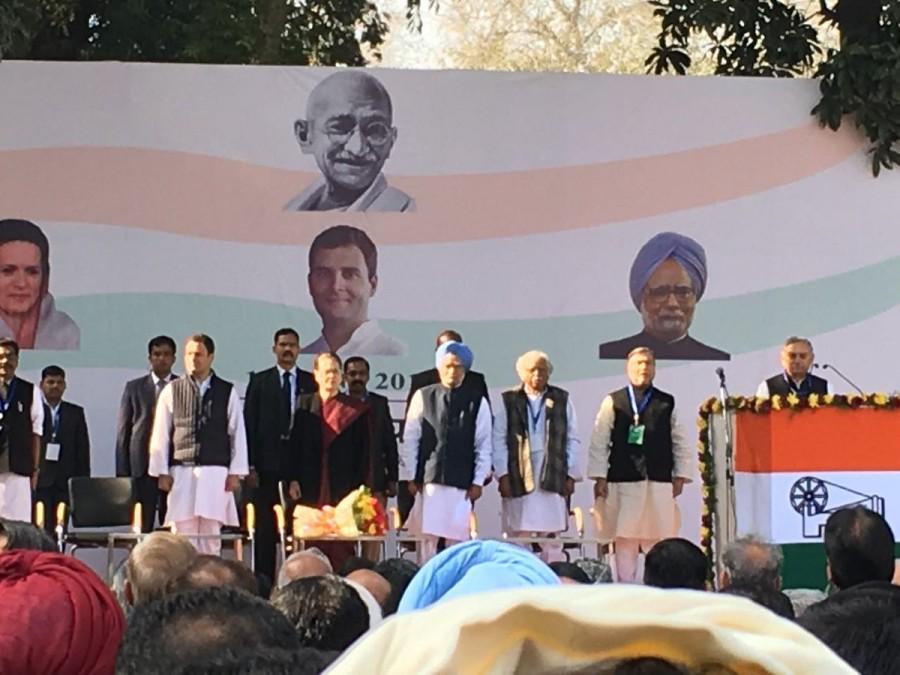 In his first speech as the Congress President, Rahul Gandhi launched an all-out attack against Modi and the BJP. "Politics belongs to the people, but today politics is not being used for people. It is not being used to uplift people, but to crush them," Rahul Gandhi said. He said many of the countrymen were "disillusioned by politics of our time" as "today, politics is devoid of kindness and truth".
5

of 5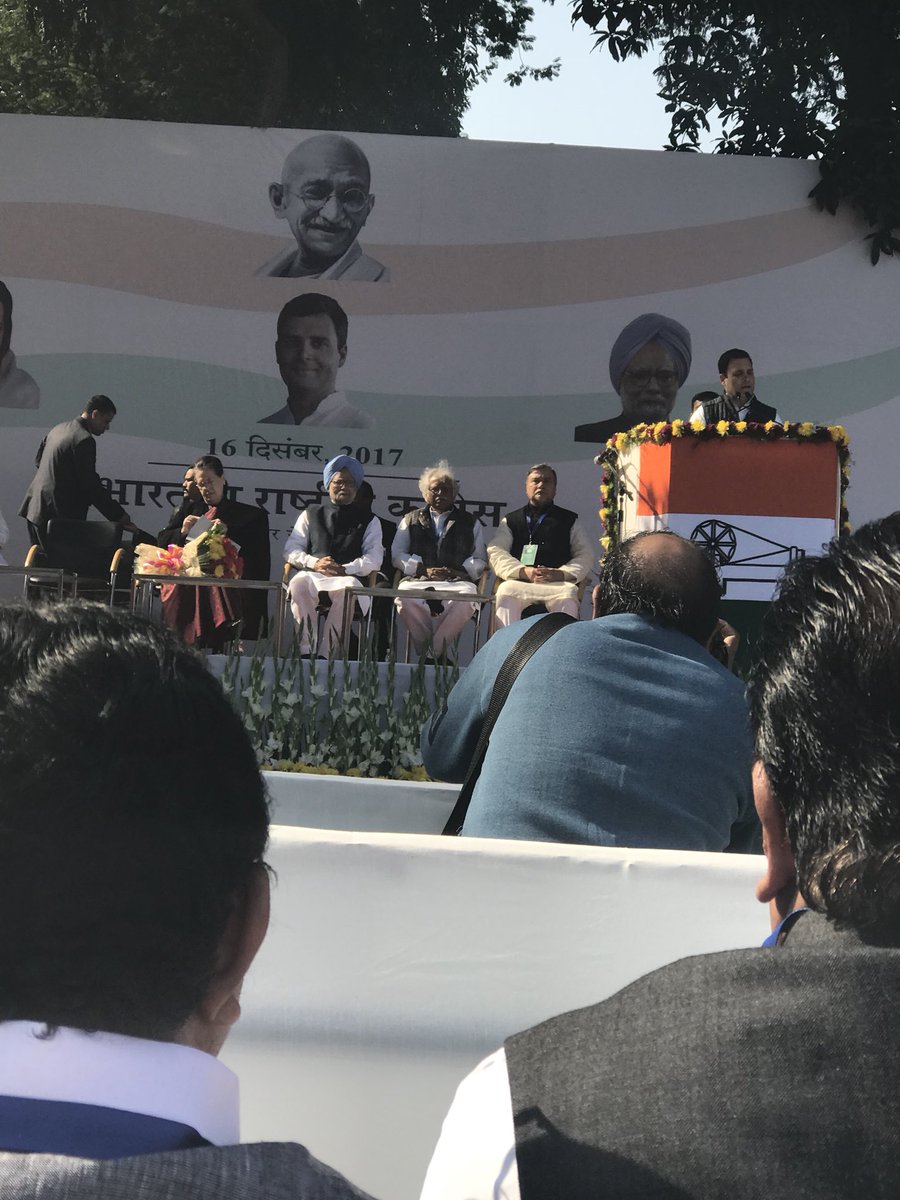 Sonia Gandhi in her speech said the Congress activists and leaders were not a terrified lot. "We won't bow down. Our struggle is for the country and we will continue fighting for it. We won't give it up," said Sonia Gandhi.