1

of 2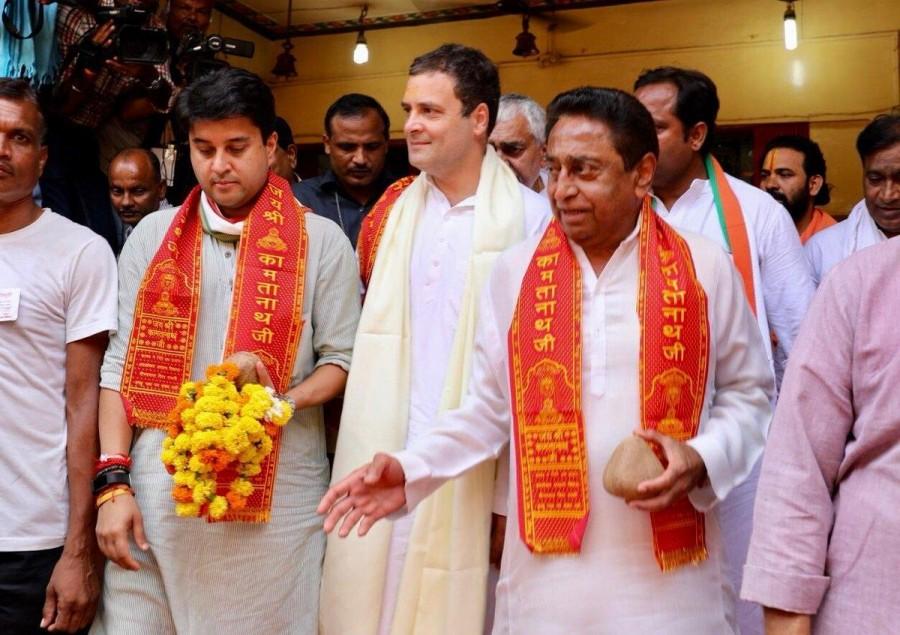 Rahul Gandhi offers prayers at Kamtanath Temple
Congress President Rahul Gandhi on Thursday visited the Kamtanath Temple in Chitrakoot district ahead of his roadshows and rallies for two days in poll-bound Madhya Pradesh. He was accompanied by Congress state chief Kamal Nath and party's state Election Campaign Committee chief Jyotiraditya Scindia, among others.
Credit: IANS
2

of 2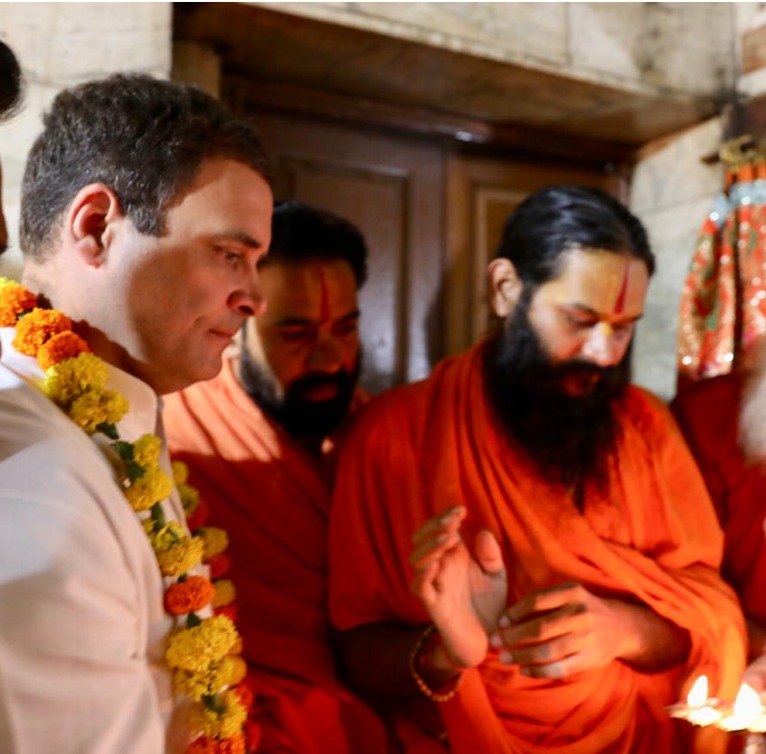 Rahul Gandhi at Kamtanath Temple in Madhya Pradesh
Gandhi will address a rally at the B.T.I. Ground in Satna district later. In the evening, he will hold a roadshow from Satna to Rewa district. Rahul will take part in several political events in Rewa on Friday.
Credit: IANS