1

of 2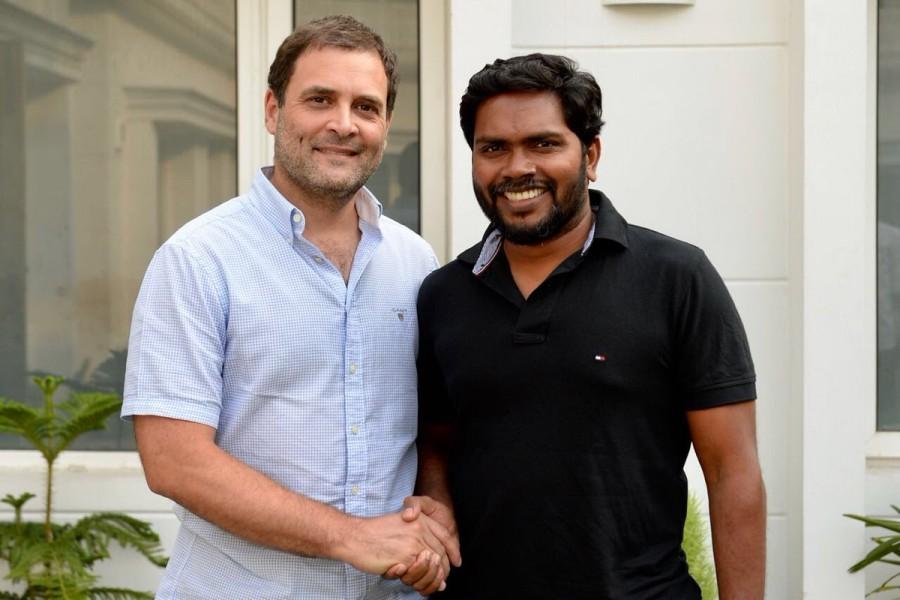 Congress President Rahul Gandhi on Wednesday said he had met Tamil film director Pa. Ranjith and actor Kalaiarasan, and discussed politics, films and society. "I met film director P A Ranjith the man behind blockbuster films like Madras, Kabali and Kaala and actor Kalaiyarasan, in Delhi yesterday (Tuesday)," Gandhi said in a series of tweets. "We talked about politics, films and society. I enjoyed the interaction and look forward to continuing our dialogue," he added. Replying to Gandhi's tweet, Ranjith wrote: "IMP.meeting with @RahulGandhi about politics and art. Discussed caste and religious bias threatening the core of our secular constitution." "Thanks for having me over Sir. Looking forward for our discussion taking shape. A national leader engaging with people from all ideologies is very encouraging!" he added.
Credit: Twitter/RahulGandhi
2

of 2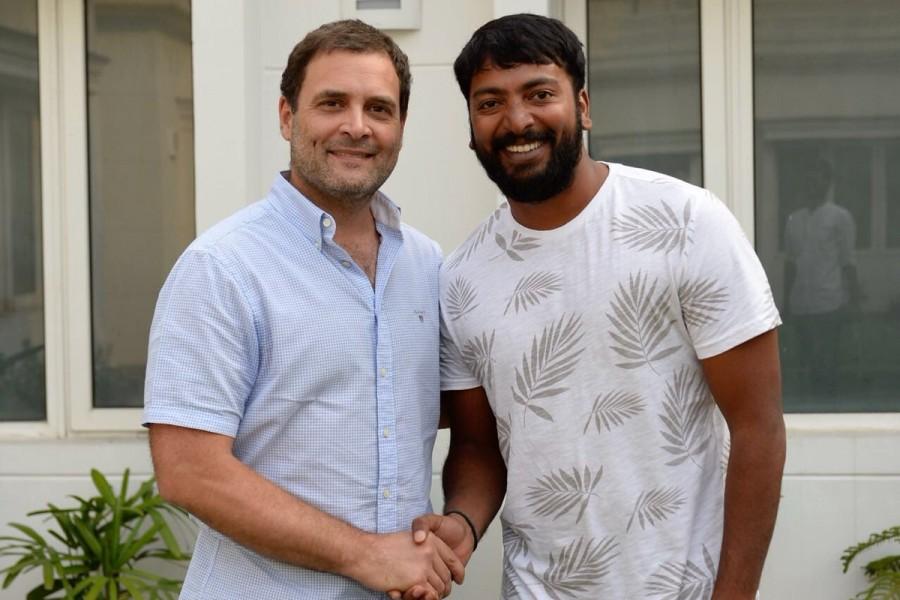 President of Indian National Congress Rahul Gandhi with actor Kalaiyarasan.
Credit: Twitter/RahulGandhi