1

of 5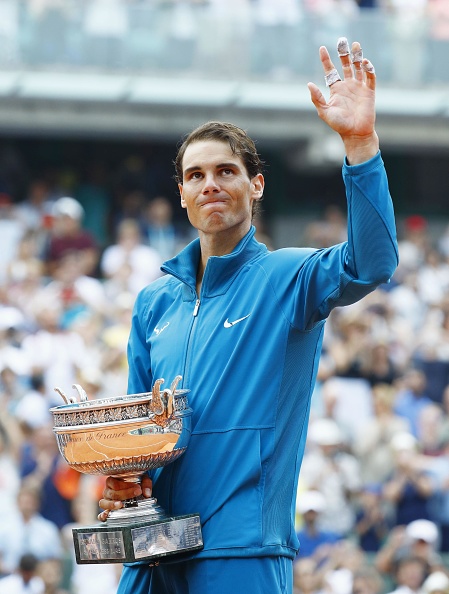 Rafael Nadal of Spain powered past Austrian Dominic Thiem in straight sets to clinch his record-extending 11th men's singles title at the French Open tennis championships here on Sunday. Following his 6-4, 6-3, 6-2 victory, Nadal became the second player in history to have won 11 singles titles at any Grand Slam event after Margaret Court, who won 11 Australian Open titles, reported Xinhua news agency. He also became the first player in the Open Era to have won 11 titles at three different Tour-level events, as he had done at ATP Monte-Carlo Masters and Barcelona Open. Nadal, who led 6-3 in previous head-to-heads, broke Thiem's service in the second game, before the Austrian had his own response to tie at 2-all through a break. Thiem was the only player to have defeated Nadal on clay prior to Roland Garros for the second straight year, and his quarterfinal victory over Nadal at the Madrid Masters snapped the Spaniard's 50-set winning streak on clay. He displayed his lethal weapon of single-handed backhand, while being troubled by unfavorable performance on his first serves, conceding the first set 6-4. Thiem already suffered four double faults despite four aces at the start of the second set, while Nadal maintained all of his serves in the second set to move a step further at 6-3. Thiem save three break points to hold his service into the third set, but the "King of Clay" responded by fully exhibiting his powerful forehand for astute winners.
Credit: (Photo by Kyodo News via Getty Images)
2

of 5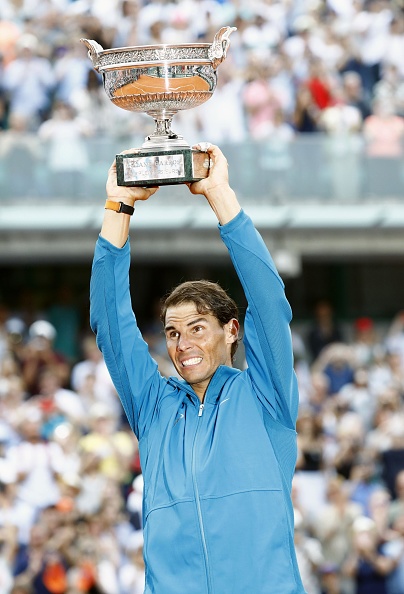 The Austrian was hampered by his many unforced errors after long rallies. Nadal finished another break in the third game to move in front, while injuring his left middle finger midway through the fourth game.
Credit: (Photo by Kyodo News via Getty Images)
3

of 5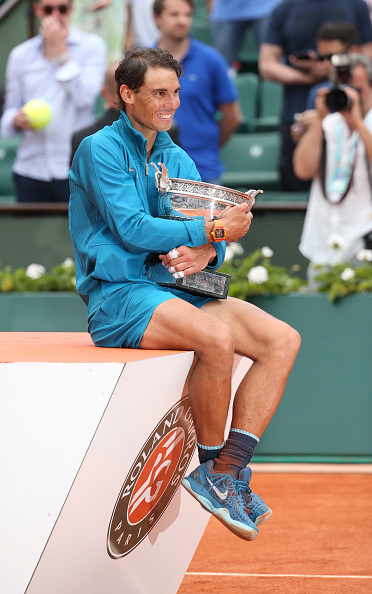 He continued his momentum following the medical timeout, and managed to convert his fifth match point on Thiem's poor backhand in the eighth game.
Credit: (Photo by Jean Catuffe/Getty Images)
4

of 5
After claiming his 17th career Grand Slam title, Nadal is set to retain his top position at the latest ATP rankings ahead of arch rival Roger Federer.
Credit: (Photo by Chaz Niell/Icon Sportswire via Getty Images)
5

of 5
Thiem, who had already recorded his best result at Grand Slams with a final appearance in Paris, will rise to No. 7 on world rankings.
Credit: (Photo by Chaz Niell/Icon Sportswire via Getty Images)