1

of 5 Irrfan Khan and Parvathy visited a suburban theater to garner first-hand audience reactions. The Qarib Qarib Singlle pair not only visited the cinema hall but also took time to interact with the audience who expressed their awe for the performances of the duo.
2

of 5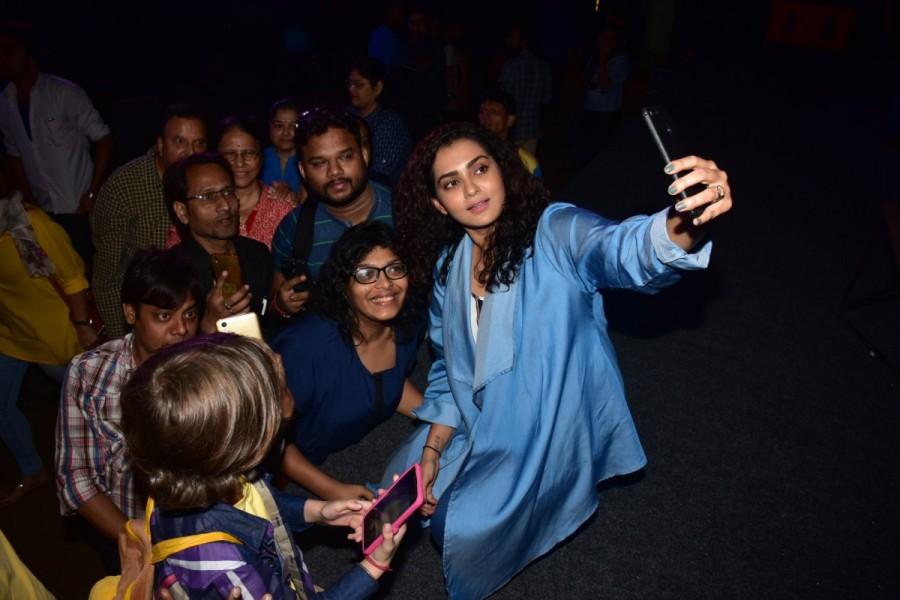 Irrfan and Parvathy were delighted by the audience reaction and everyone were all smiles after seeing the duo at the theater. While interacting with the audiences a heart touched Irrfan and the excited Parvathy shared their thoughts.
3

of 5
Irrfan Khan said "This is the first time I have tears in my eyes seeing your reactions. We are alive because of you, you are acknowledging our effort even we are telling you stories and I want to do stories where I can indicate a hero inside you. You know we see a lot of cinemas where a hero is something who is a superman or is not identifiable who you don't relate to that person. I want to create stories where I could tell you that there is a hero inside everybody and you should also be able to romance like this, it is not only me."
4

of 5
Parvathy said "Even I am very overwhelmed. Earlier also I have attended many first-day first shows and seen it with the audience and since nobody really recognizes me so it's very easy for me. But this time it was amazing to watch you guys responding to Jaya and Yogi. And he is not a different type of romantic guy, but actually, he should be the norm. He should be the common romantic hero for us. We can not find a better feminist, supportive, respectful, annoying Yogi. So thank you so much for watching us."
5

of 5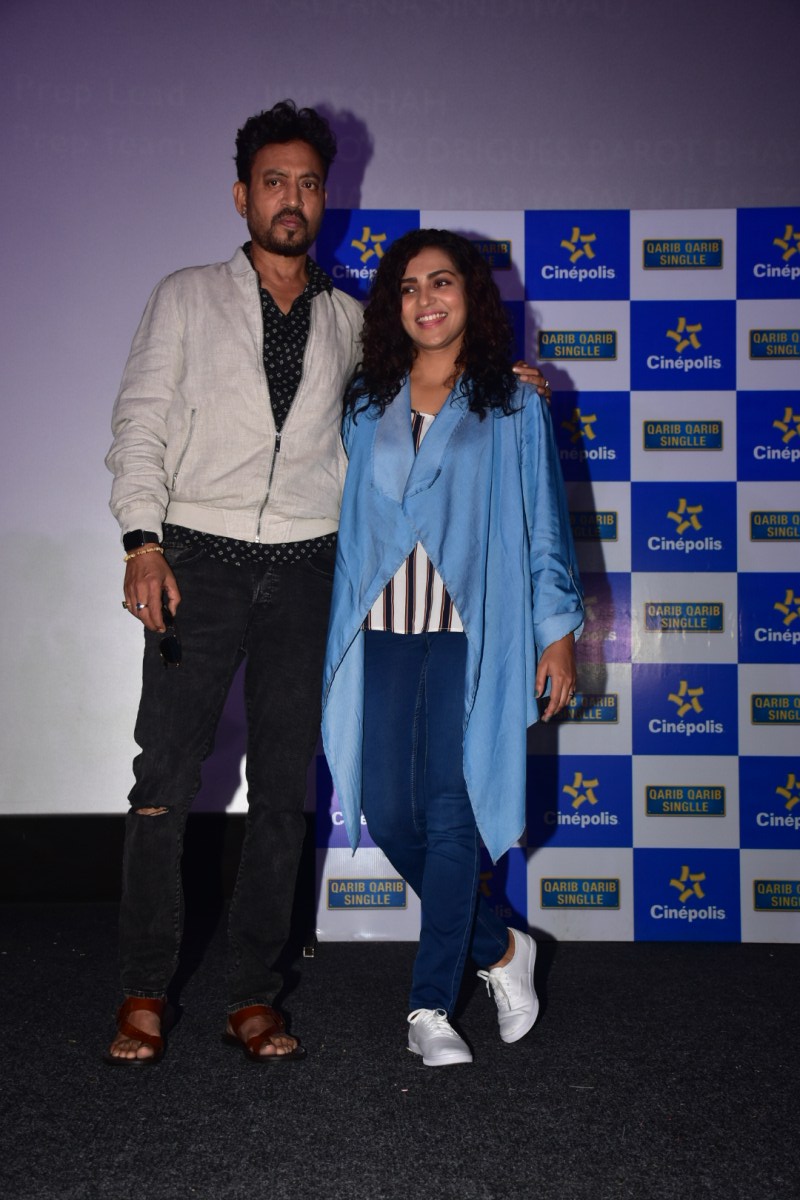 Presented by Zee Studios, 'Qarib Qarib Singlle' is A Jar Pictures production and is helmed by filmmaker Tanuja Chandra, the film is shot across real locations of Bikaner, Rishikesh and Gangtok. The film has released and is running successfully running in the theaters.