1

of 5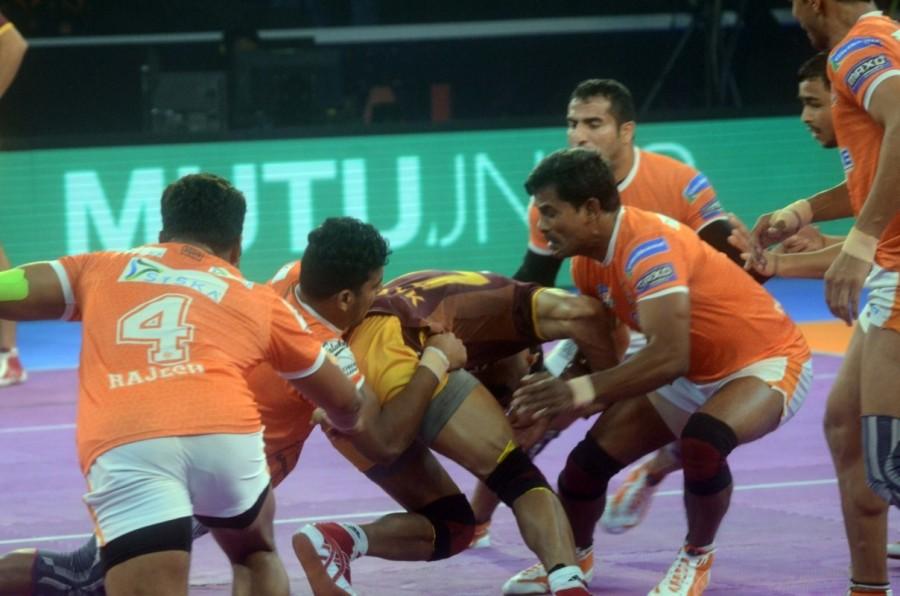 Pune will now face the winner of the second Eliminator between Haryana Steelers and Patna Pirates in the third Eliminator on Tuesday. Girish Ernak was rock solid at the back and scored seven tackle points whereas Deepak Niwas Hooda scored 10 raid points to lead their team to victory. UP Yoddha squandered a solid start 5-0 lead and despite Rishank Devadiga's 15 point effort, their campaign came to an end. The UP side were let down by their defence as they could score just eight tackle points whereas Pune's defence scored 17 tackle points. UP made a strong start as Nitin Tomar and Rishank scored raid points to give their team a 5-0 lead after three minutes.
Credit: IANS
2

of 5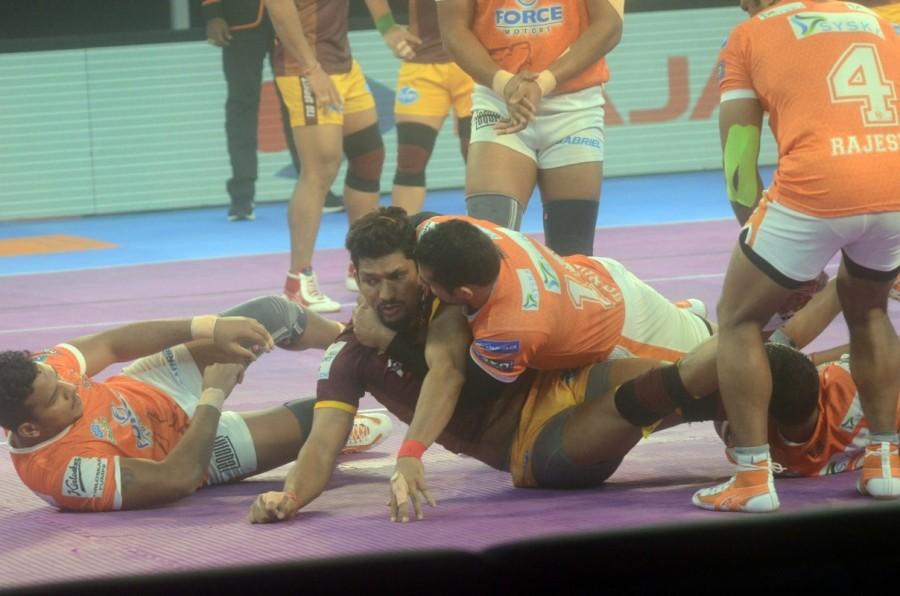 Akshay Jadhav opened Pune's account in the same minute with a raid point before the defence forced a super tackle in the fourth minute to reduce the margin to 3-5. UP Yoddha inflicted the first all out of the match in the same minute to extend their lead to 10-3. Pune were struggling to come to grips with UP's strong offence as Rishank scored three more points in one minute to get the lead to 13-3. The next few minutes, however saw Pune come back to force another super tackle as they trailed 9-14 before Deepak Hooda made a two-point raid in the 15th minute to reduce the gap to 13-15.
Credit: IANS
3

of 5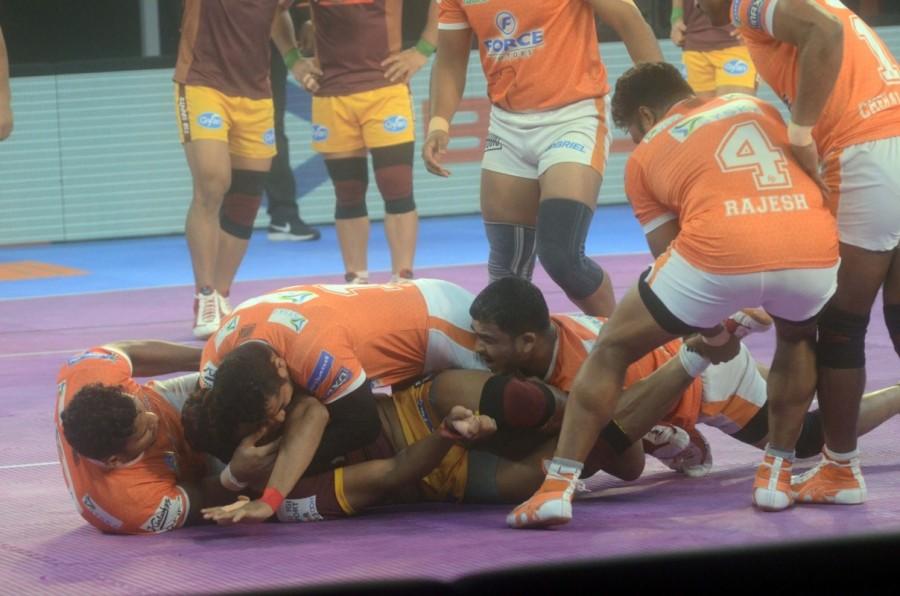 Pune inflicted an all out in the 17th minute to take the lead for the first time in the match before Nitin brought UP back on level terms in the next minute with a raid as the first half ended on 19-18 in the UP side's favour. The breather gave Pune fresh energy as the Maharashtrian side inflicted an all out immediately to go 27-19 in the first five minutes. Deepak achieved a super 10 in the 26th minute to help extend Pune's lead to 29-20. Two minutes later, Rishank also managed a super 10 to help UP reduce the margin to 21-30.
Credit: IANS
4

of 5
UP came back strongly as they trailed by just three points in the 35th minute. There was more twist left in the last five minutes as Pune led 34-33 after 36 minutes but UP were very much in the game. Suresh Kumar made a successful raid in the 37th minute to give Pune a 36-33 lead before extending it further to 39-38. With less than 40 seconds to go, Pune scored a tackle point to seal their spot in the third Eliminator.
Credit: IANS
5

of 5
Earlier, Bollywood actor Irfan Khan recited the National Anthem before the toss. Former cricketers Aakash Chopra, Michael Hussey, Scott Styris, Simon Doull were also in attendance during the match.
Credit: IANS