1

of 4 On the second day of his visit to Uttar Pradesh, President Ram Nath Kovind offered prayers at the Sangam in Allahabad on Saturday and later visited the fabled 'lete hue Hanuman' temple. He was accompanied by his wife Savita Kovind, Governor Ram Naik, Chief Minister Yogi Adityanath and many senior ministers.
Credit: IANS
2

of 4 Kovind spent some time at the Hanuman temple which has the statue of the monkey god lying on the floor. Kovind performed the puja amid chanting of hymns and also performed the 'aarti'.
Credit: IANS
3

of 4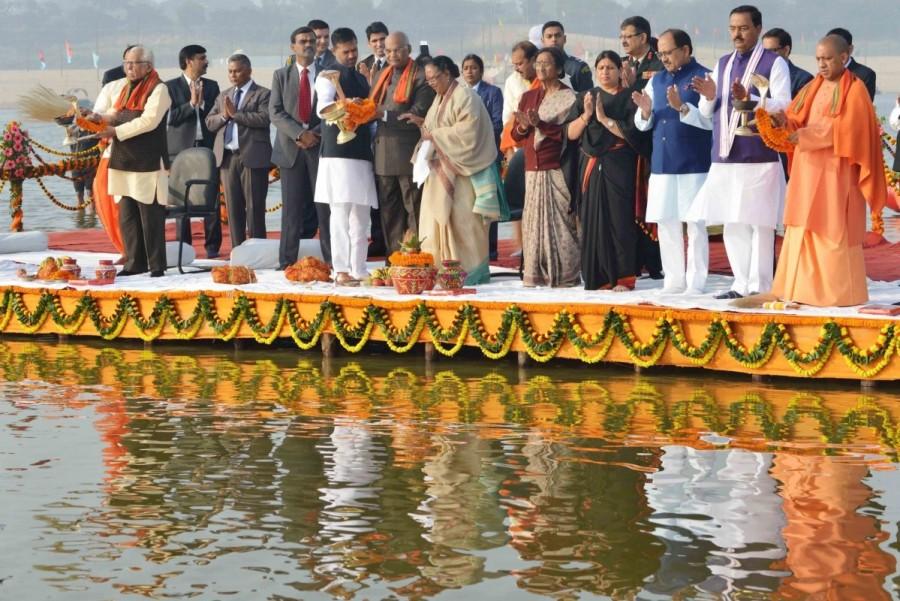 He was slated to lay the foundation stone of the proposed 'Nyay Gram township' later in the day. Chief Justice of the Allahabad High Court and senior judges and lawyers were to be present at the event.
Credit: IANS
4

of 4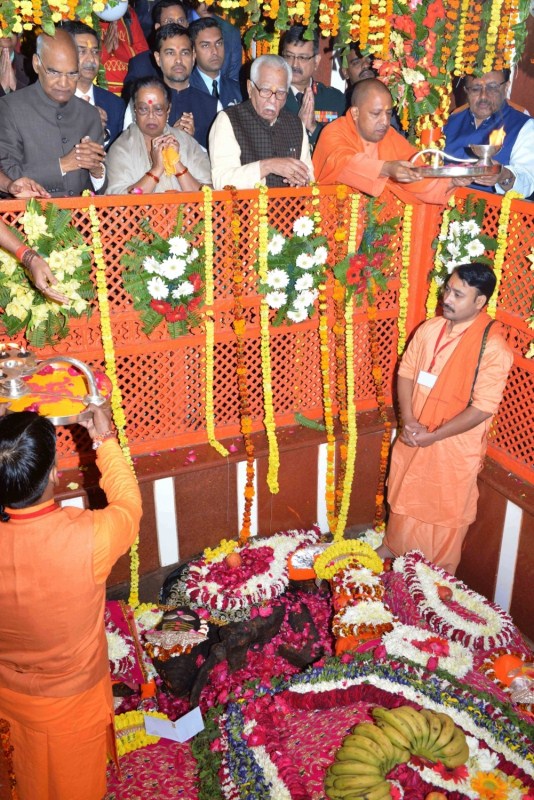 The 'Nyay Gram Township' was being built at the Devghat Jhalwa and would have a judicial academy, auditorium, residences and many other facilities for law officers.
Credit: IANS