1

of 4 Prime Minister Narendra Modi's wife Jashodaben sustained injuries while a relative died when their car rammed into a truck in Chittorgarh in Rajasthan, police said. According to information, Jashodaben was travelling in an Innova with four other people when their vehicle collided with a truck on the Chittorgarh-Kota four-lane road.
Credit: IANS
2

of 4
While the Prime Minister's wife sustained some injuries, her relative Basant Bhai Modi, 67, died on the spot. A female relative, Vimla Modi, the wife of the person killed, was also injured.
3

of 4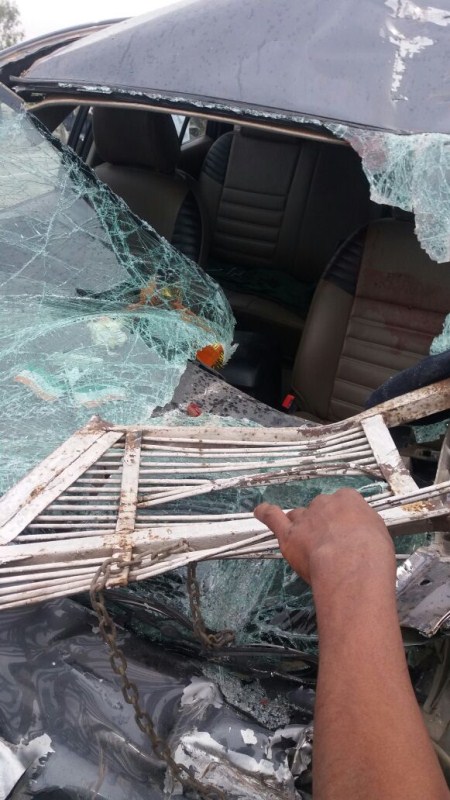 The accident occurred around 45 km from the district headquarters under Parsoli station area in village Katunda, when Jashodaben and the others were going to Chittorgarh after attending a function in Kota.
4

of 4
Besides the Prime Minister's wife and the female relative, a gunman, and a five-year-old child were also injured.