1

of 6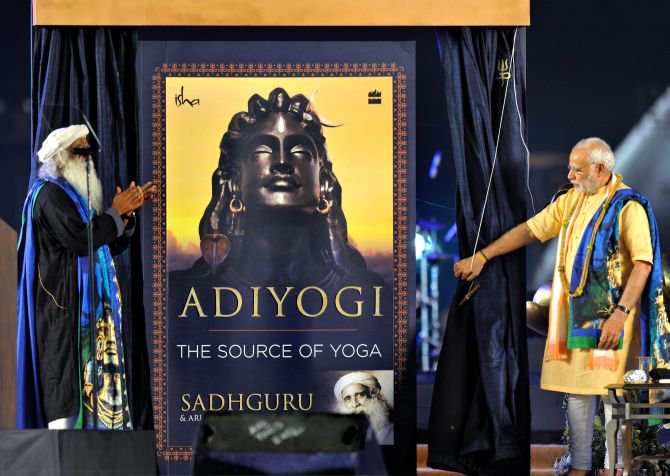 Describing yoga as the "sharpest weapon" in the world to fight stress and bring peace, Prime Minister Narendra Modi on Friday said it is also the passport for health assurance.
2

of 6 Unveiling the 112-foot-tall bust of Hindu god Lord Shiva or Adiyogi at the Isha Foundation here, he said the whole world today wants peace, not just from wars and conflict but also of the mind and one of the sharpest weapons for this purpose is yoga, which fights stress.
3

of 6
"The whole world wants peace, not only from wars and conflicts but also peace from stress. And we have yoga. If body is the temple of mind, then yoga creates a beautiful temple," Modi said in his extempore speech. A yoga practitioner himself, he said yoga is far beyond physical exercise. Noting that the world celebrates the International Yoga Day in a grand manner, he said that Adiyogi will inspire many generations to take up yoga.
4

of 6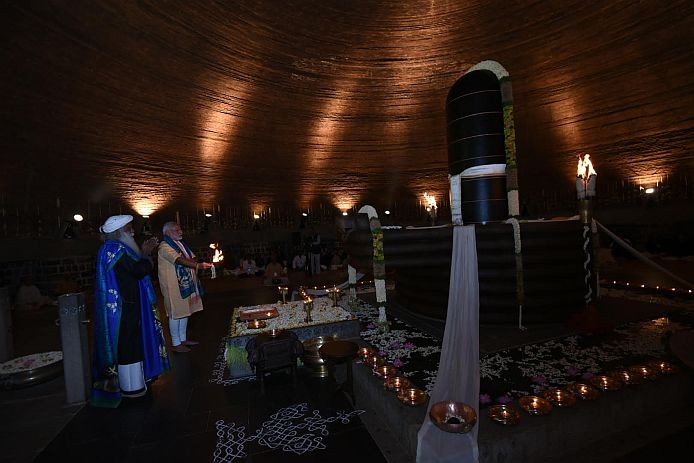 Modi further said yoga has come a long way and has different schools of thought and styles, but its essence has remained unchanged. "This the beauty of yoga. It is ancient yet modern, it is constant but evolving," he said, adding that rejecting an idea just because it is ancient is harmful and it has to be taken to the next generation in an understandable form.
5

of 6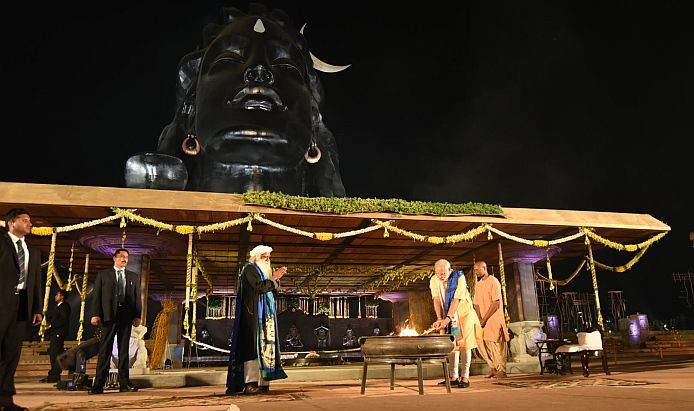 He said yoga makes the individual a better person in thought, action, knowledge and devotion and it would be very unfair to see yoga only as a set of exercises that keeps the body fit. "You may see people twist and turn their bodies in many sorts of fashion. But they are not all yogis. Yoga is far beyond physical exercises. Through Yoga, we will create a new Yuga - a Yuga of togetherness and harmony," Modi said.
6

of 6
Earlier after welcoming Modi and taking him to the places of worship inside the Foundation, its founder, Sadhguru Jaggi Vasudev said humans started to look outside for their well-being which, in turn, resulted in sufferings for other living beings on earth. He said happiness is present within oneself and yoga is the scientific way of well-being.