1

of 4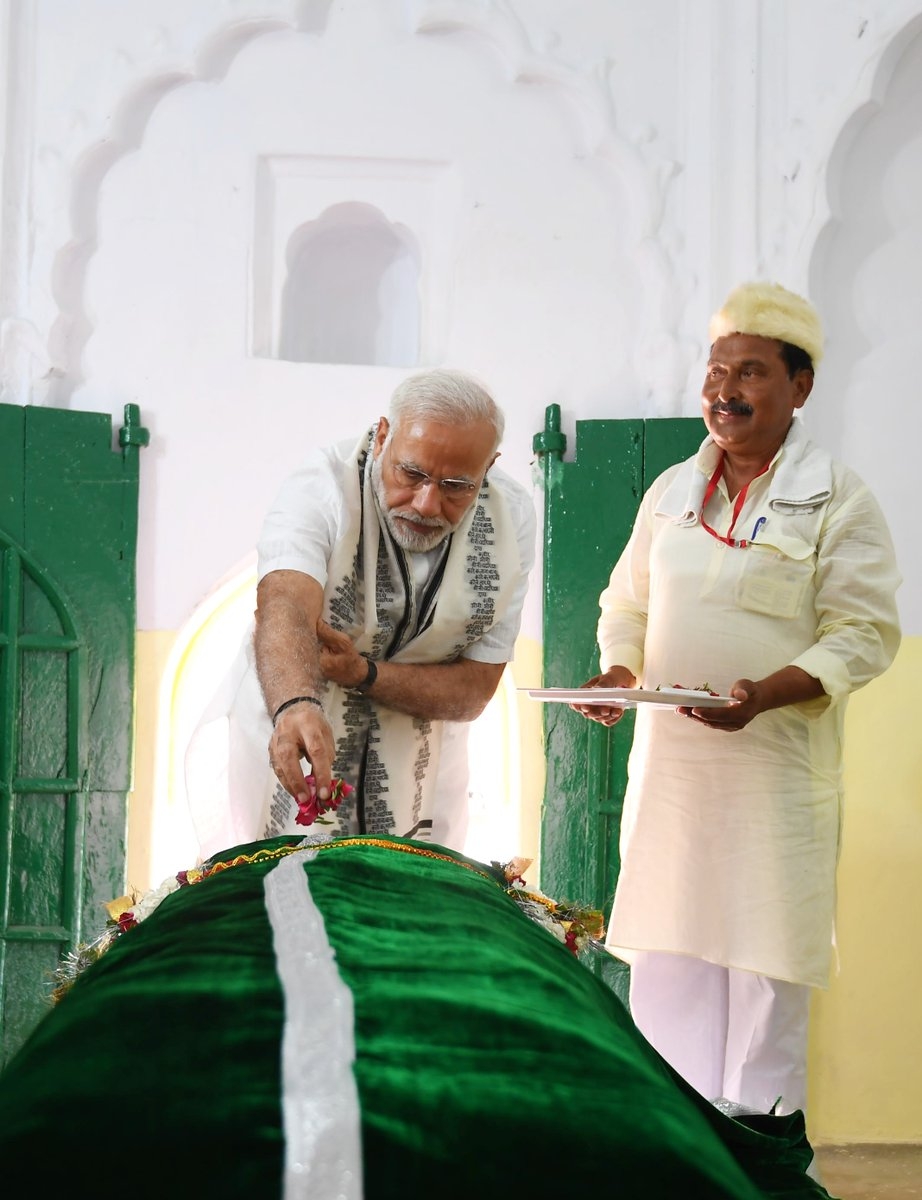 Prime Minister Narendra Modi on Thursday offered floral tributes at the 'samadhi' and 'mazaar' of the 15th-century saint Kabir Das at Maghar in Sant Kabir Nagar district in Uttar Pradesh. Modi became the first Prime Minister to visit Maghar, where the mystic poet and saint breathed his last in 1518. Dressed in white kurta and choodidaar payjama, the Prime Minister was flanked by the saffron-robed Uttar Pradesh Chief Minister Yogi Aditytanath and priests at the shrine as he took a round of the place. He was gifted a 'angawastra' and some literature on the saint. Officials present with the Chief Minister told IANS that Modi took keen interest in knowing the details of Maghar even as he surprised many with his in-depth knowledge of the saint who is revered equally by Hindus and Muslims.
Credit: IANS
2

of 4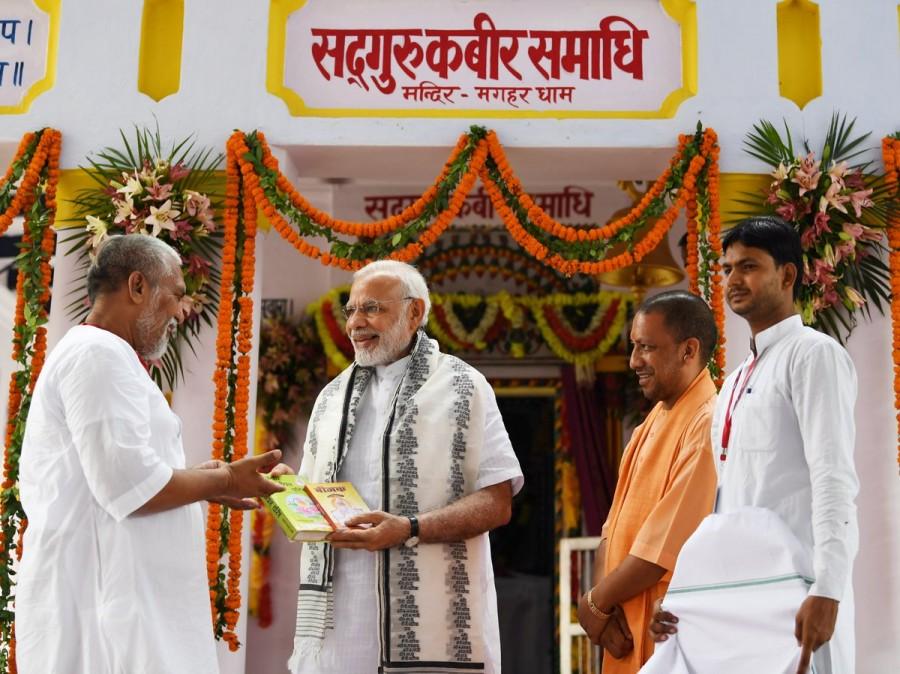 The entire place was decked up with flowers. Later, addressing a public gathering which drew thousands of locals and followers of the saint, Modi pointed out how Kabir became great not by his birth but by his 'karma's (deeds).
Credit: Twitter/PIB_India
3

of 4
He began his address in Bhojpuri dialect, pleasing the gathering which cheered him. He said he had long wished to be at the shrine but could not and now that he was here, he was elated and was overwhelmed.
Credit: Twitter/PIB_India
4

of 4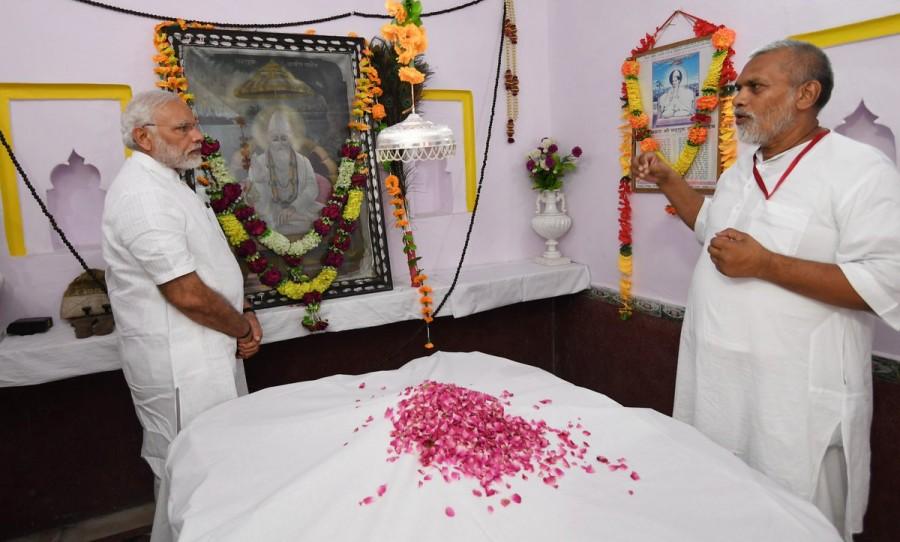 His own government was driven by the basic tenets of equality and uplifting the poor, all of which were dear to Kabir. Earlier, due to the flooding of the Gorakhpur airport runway, the Prime Minister's aircraft landed in Lucknow where he was welcomed by Uttar Pradesh Governor Ram Naik, Adityanath and others.
Credit: Twitter/PIB_India