1

of 3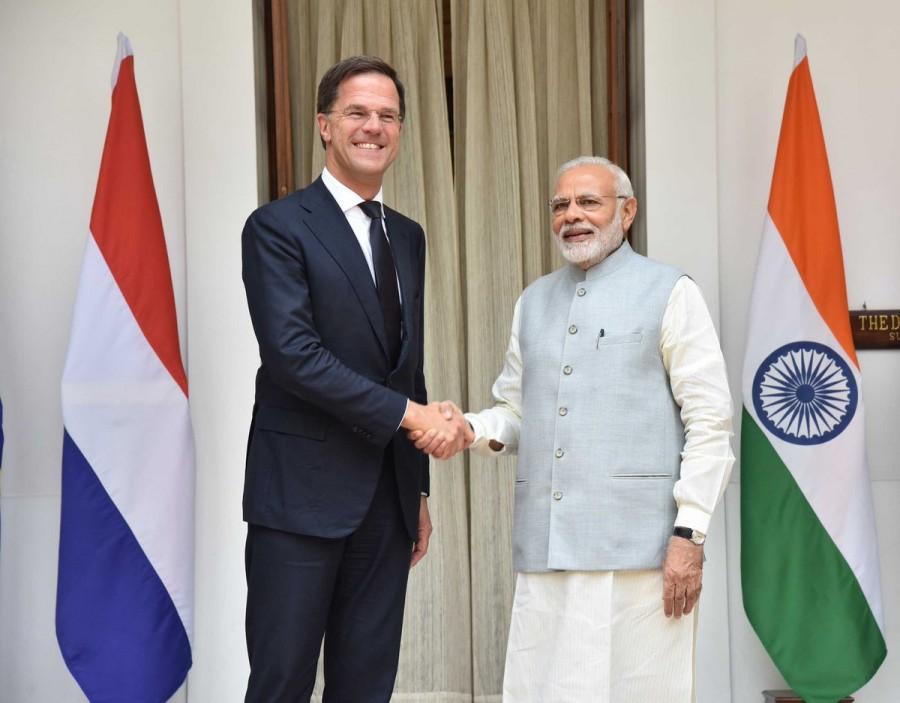 Prime Minister Narendra Modi on Thursday received his Dutch counterpart Mark Rutte here ahead of bilateral talks. Stating that the Netherlands is important partner in India's flagship initiatives, External Affairs Ministry spokesperson Raveesh Kumar tweetted that Modi welcomed the Rutte at Hyderabad House ahead of the talks. "Netherlands is the fourth largest investor in India in diverse sectors," Kumar said. Rutte arrived here on Thursday morning on a two-day visit to India that will also see him going to Bengaluru. This is his second visit to India since June 2015, but the first after being re-elected as Prime Minister in 2017. The Dutch leader's visit comes within a year of Modi's visit to The Netherlands last June. According to figures released by the External Affairs Ministry, India and The Netherlands have a bilateral trade of $7.621 billion (April 2017-Feb 2018).
Credit: Twitter/PIB_India
2

of 3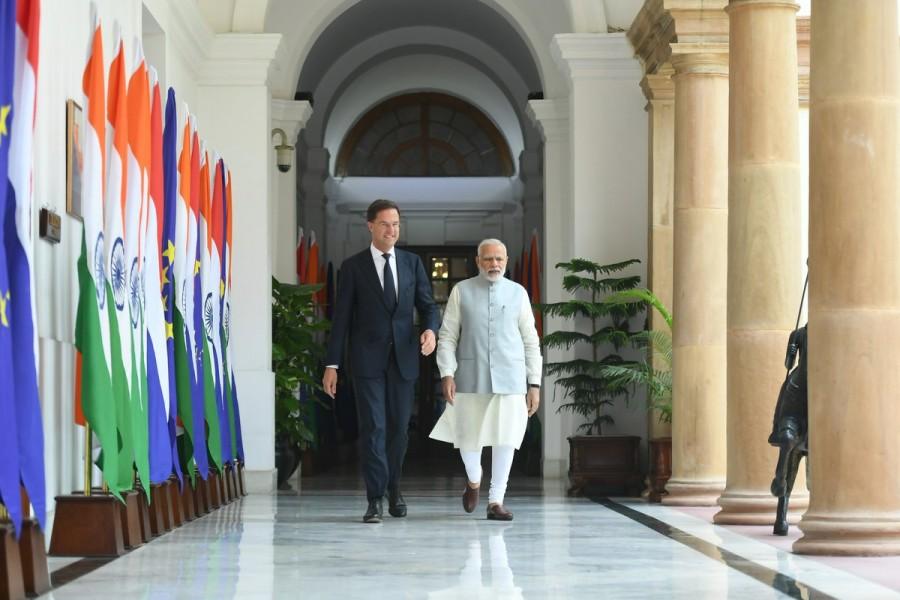 The Netherlands is also home to a 235,000-strong Indian Diaspora, the largest in mainland Europe.
Credit: Twitter/PIB_India
3

of 3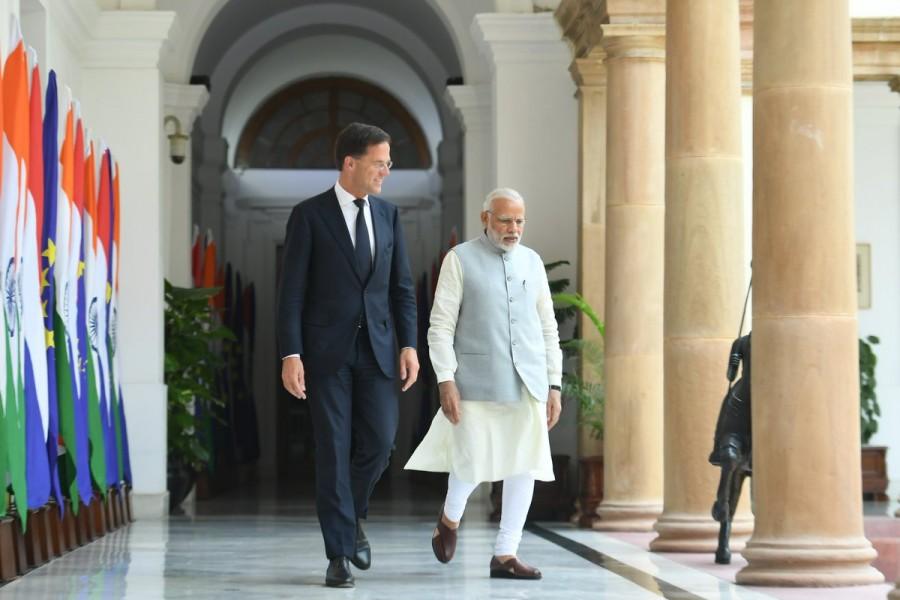 Rutte's visit is expected to boost the economic and political cooperation between India and The Netherlands.
Credit: Twitter/PIB_India