1

of 4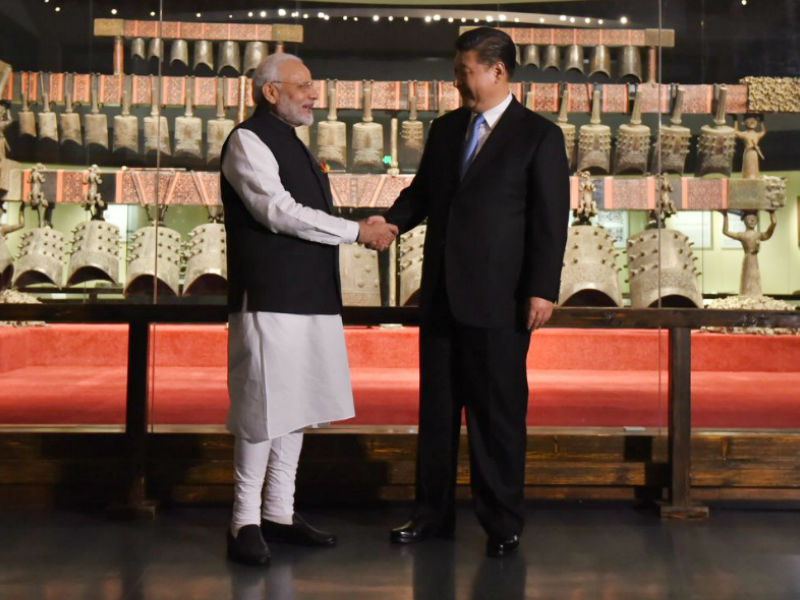 Indian Prime Minister Narendra Modi and Chinese President Xi Jinping on Friday opened their two-day informal talks in the central Chinese city of Wuhan. Modi arrived at the Hubei Provincial Museum at around 3.30 p.m. and warmly shook Xi's hand for 30 seconds. Both leaders were to take a tour of the site for around an hour. Xi and Modi will hold another meeting at 6 p.m. with delegations from both sides being present. This will be followed by a dinner hosted by the Chinese President.
Credit: Twitter/PMOIndia
2

of 4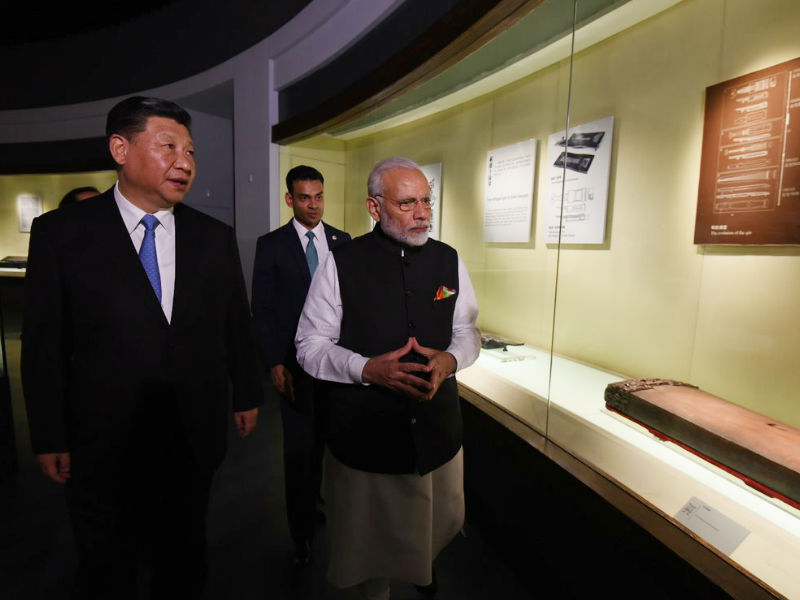 The talks will be more substantive on Saturday with a walk by the East Lake, a boat ride and discussion at the East Lake guesthouse, which was once Mao Zedong's private villa. India and China, who fought a brief war in 1962 and have a history of mutual distrust, nearly came to an armed conflict near their border in 2017, taking their ties to a new low.
Credit: Twitter/PMOIndia
3

of 4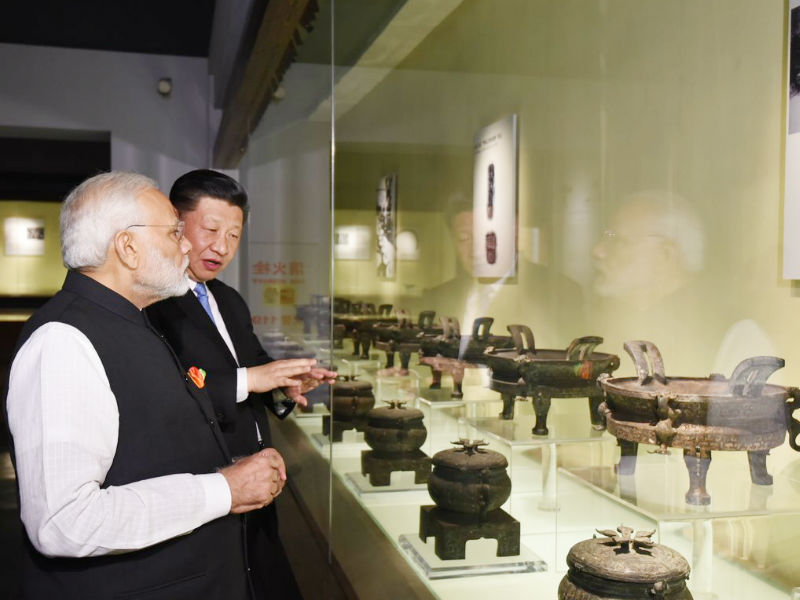 However, the "one of its kind" rendezvous between Modi and Xi at the heart of China was a sign enough that the two countries were willing for a new start in their tense relationship.
Credit: Twitter/PMOIndia
4

of 4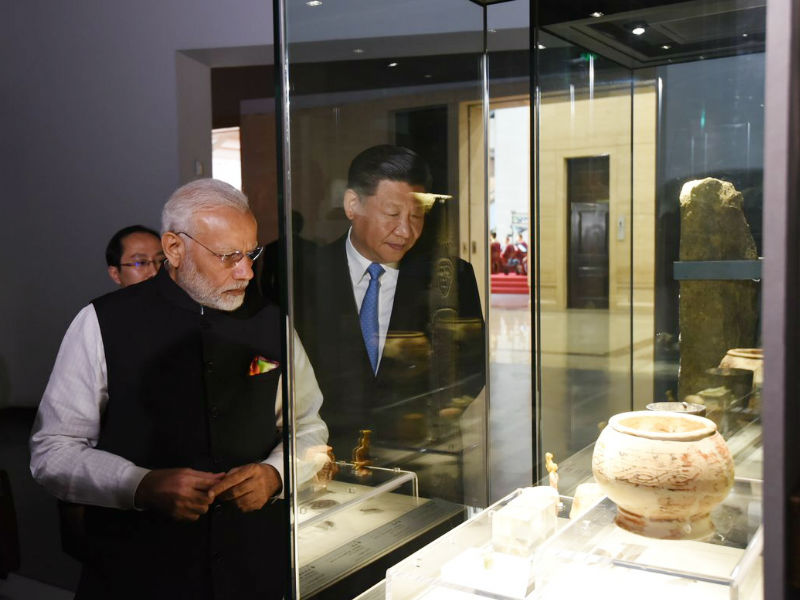 The meeting was an offshoot of Xi-Modi discussions just after the resolution of the Doklam crisis on the sidelines of BRICS Summit at Xiamen in China.
Credit: Twitter/PMOIndia