1

of 4 PM Narendra Modi inaugurates Sikkim's first airport
Marking a new milestone in the country's aviation sector by bringing Sikkim into air network, Prime Minister Narendra Modi on Monday attacked the previous governments accusing them of having neglected the northeast and said in the last four years his government has opened 35 new airports. "Today, it is not only a historic day for Sikkim but also for the country. After the inauguration of the Pakyong airport here the country has got its 100th airport," he said after dedicating Pakyong Airport to the nation in Sikkim.
Credit: Twitter/PIB_India
2

of 4 Pakyong Airport: PM Narendra Modi inaugurates Sikkim's first airport
Emphasising on the connectivity in the northeastern states, Modi said that with the opening of the new airport in Sikkim, the distance between other parts of the country have been reduced. Modi also said that in Sikkim and the northeast, work is on to expand both infrastructure and emotional connectivity.
Credit: Twitter/PIB_India
3

of 4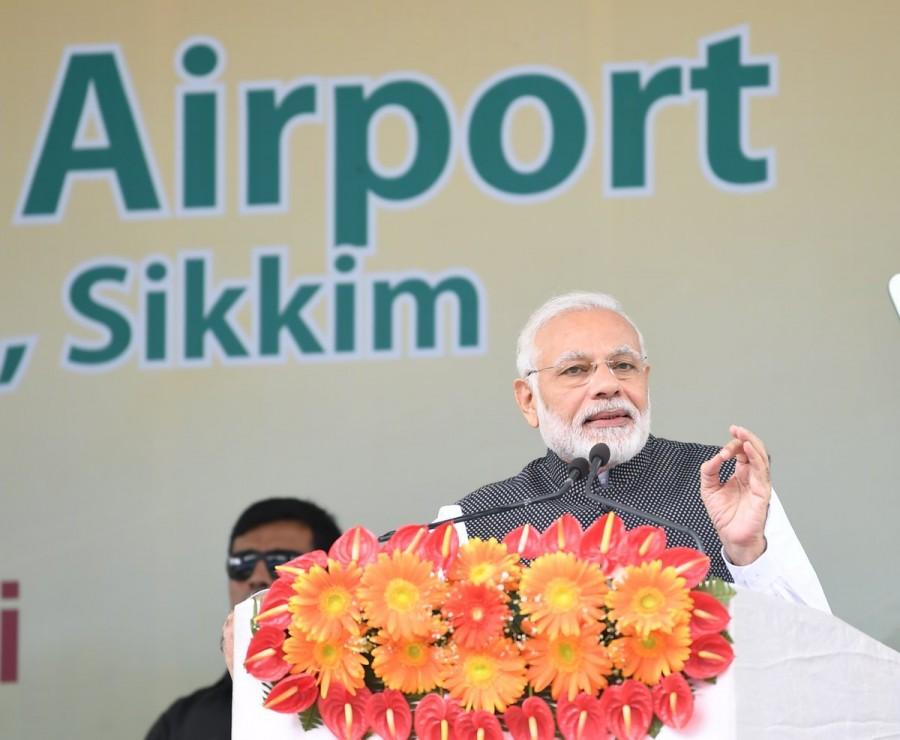 PM Modi dedicates airport in Sikkim
The Pakyong Airport is Sikkim's first airport, located at a height of 4,500 ft above sea level. The airport is expected to give a huge boost to Sikkim's connectivity, especially tourism. As of now, the nearest airport for Sikkim is at a distance of 150-kilometres in West Bengal's Bagdogra.
Credit: Twitter/PIB_India
4

of 4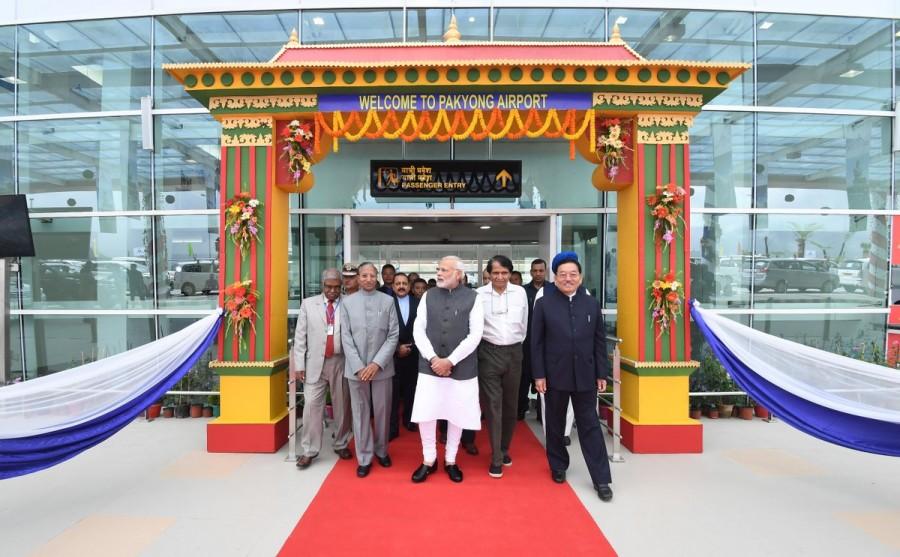 Sikkim gets first airport in Pakyong
Pakyong Airport is part of Modi government's UDAN (Ude Desh ka Aam Naagrik) scheme that aims to provide low-cost connectivity to remote areas.
Credit: Twitter/PIB_India