1

of 3 PM Modi departs for India after 3-nation visit
Prime Minister Narendra Modi on Friday departed for India after completing a five-day tour to three African nations. Prime Minister Modi departed from Air Force Base Waterkloof in Johannesburg. The Prime Minister was in Johannesburg since Wednesday, to attend the 10th annual BRICS (Brazil, Russia, India, China and South Africa) summit. As part of his five-day official tour, Prime Minister Modi first visited Kigali, Rwanda on Monday. He did a one-on-one meeting and delegation level talks with President of the Republic of Rwanda, Paul Kagame. He also interacted with the Indian community there.
Credit: Twitter/PIB_India
2

of 3 PM Narendra Modi leaves for home after concluding three-nation Africa tour
India and Rwanda signed eight agreements in an effort to bolster bilateral cooperation between the two countries. Prime Minister Modi also gifted 200 cows to villagers as a part of Rwandan Government's Girinka Programme. The function, to mark the handing over of cows was held at Rweru Model village, in the presence of President Kagame. Under this programme, the poorest residing in the region get cows from the government and gift the first female calf to a neighbour to promote brotherhood.
Credit: Twitter/PIB_India
3

of 3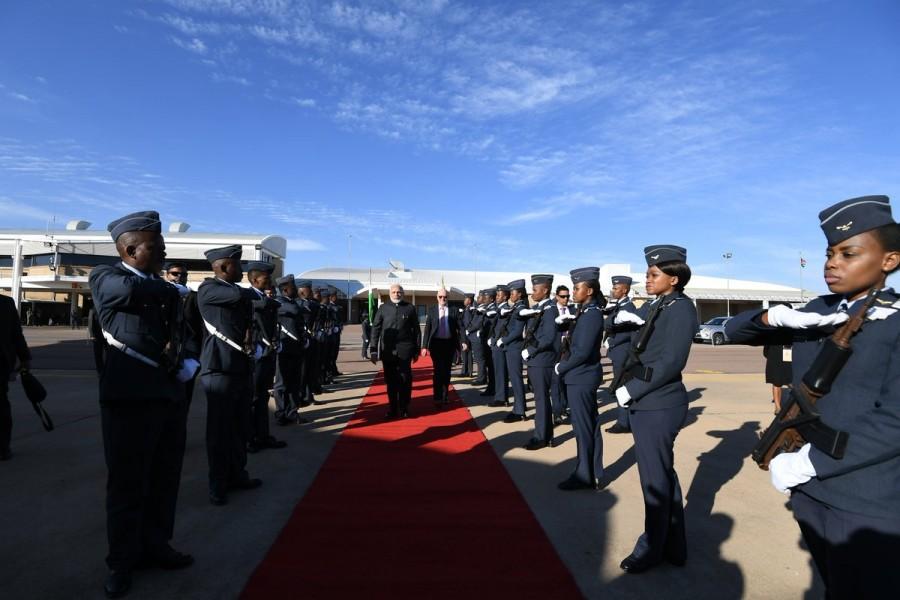 PM Modi departs for India after 3-nation visit
The theme of this year's BRICS summit was - 'BRICS in Africa - collaboration for inclusive growth and shared prosperity in the Fourth Industrial Revolution'.
Credit: Twitter/PIB_India